Sergio Mendes Talks 50th Anniversary of Brasil `66 and Rio Olympics-themed Weekend of Shows at The Hollywood Bowl

by A. Scott Galloway
August 8, 2016

Sergio Mendes is world renowned as the master of the Brazilian Jazz-Pop crossover. Born in Niteroi, Rio de Janiero, Brasil, he grew up surrounded by the sea, sunshine, soccer and people happy with the simple things in life. Key to that was the music of the region –a cultural fusion of Africa and Portugal. He began studying classical music of Bach and Chopin at 7 on a piano bought by his mother. Then at 12 years-old, a childhood friend turned Sergio onto The Dave Brubeck Quartet's classic jazz LP Time Out featuring "Take Five" which blew his mind. He started putting jazz bands together playing Brazilian flavored jazz that led to recordings for the Philips label while still a teen and a legendary November of 1962 concert at Carnegie Hall in New York City that featured Dizzy Gillespie, Stan Getz, Joao & Astrud Gilberto and Sergio's mentor, Antonio Carlos Jobim. The next night, Sergio went to Birdland to hear The Cannonball Adderley Quintet (then featuring Viennese pianist Josef Zawinul). The next day, Adderley had Mendes in the studio cutting Cannonball's Bossa Nova for Riverside Records. The rest is five decades plus of sweet musical and cultural mingling history.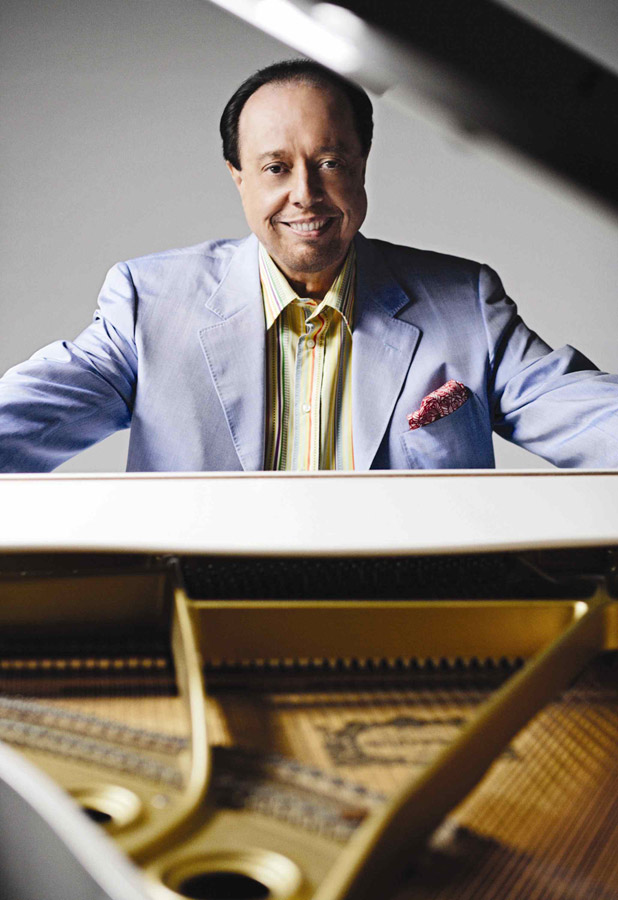 Sergio at the piano