Austin, Cole, Bridgewater and more to Salute Natalie Cole at the Hollywood Bowl






by

The Stars Come Out to Give Natalie Cole Her Due at the Hollywood Bowl
by A. Scott Galloway
September 13, 2016
As New Year's Eve was transitioning from 2015 to 2016, a uniquely gifted, beautiful and anointed woman of music made her graceful ascension to Heaven. When Natalie Cole, daughter of the immortal Nat "King" Cole, slipped from this earth that night, little did any of us know that she was the first in a painful and  profound train of irreplaceable icons making their way to Jordan this year.
This Wednesday, September 14, at the Hollywood Bowl, vocal dynamos Freddy Cole (Natalie's great uncle, Nat's brother), Patti Austin, Dee Dee Bridgewater, Judith Hill and Ledisi – backed by Natalie's Musical Director Gail Deadrick, touring band and support vocalists – will devote the entire first half of an evening saluting black female legends of music to the truly unforgettable Ms. Natalie Cole in a show called "Sing the Truth." The second half will salute longer tenured legends Lena Horne, Eartha Kitt and Dinah Washington. However, for the collection of reflections that follow, we chose to laser our focus on Ms. Cole whose passing is still fresh on our hearts.
A. Scott Galloway, Music Editor of The Urban Music Scene, interviewed Austin, Bridgewater and Cole as well as the second half's drummer/musical director Terri Lyne Carrington to gather their personal and professional memories of Natalie as they prepared for what promises to be a richly emotional evening of timeless music under the stars at the Hollywood Bowl. What follows are their lovingly edited comments – one by one.
*****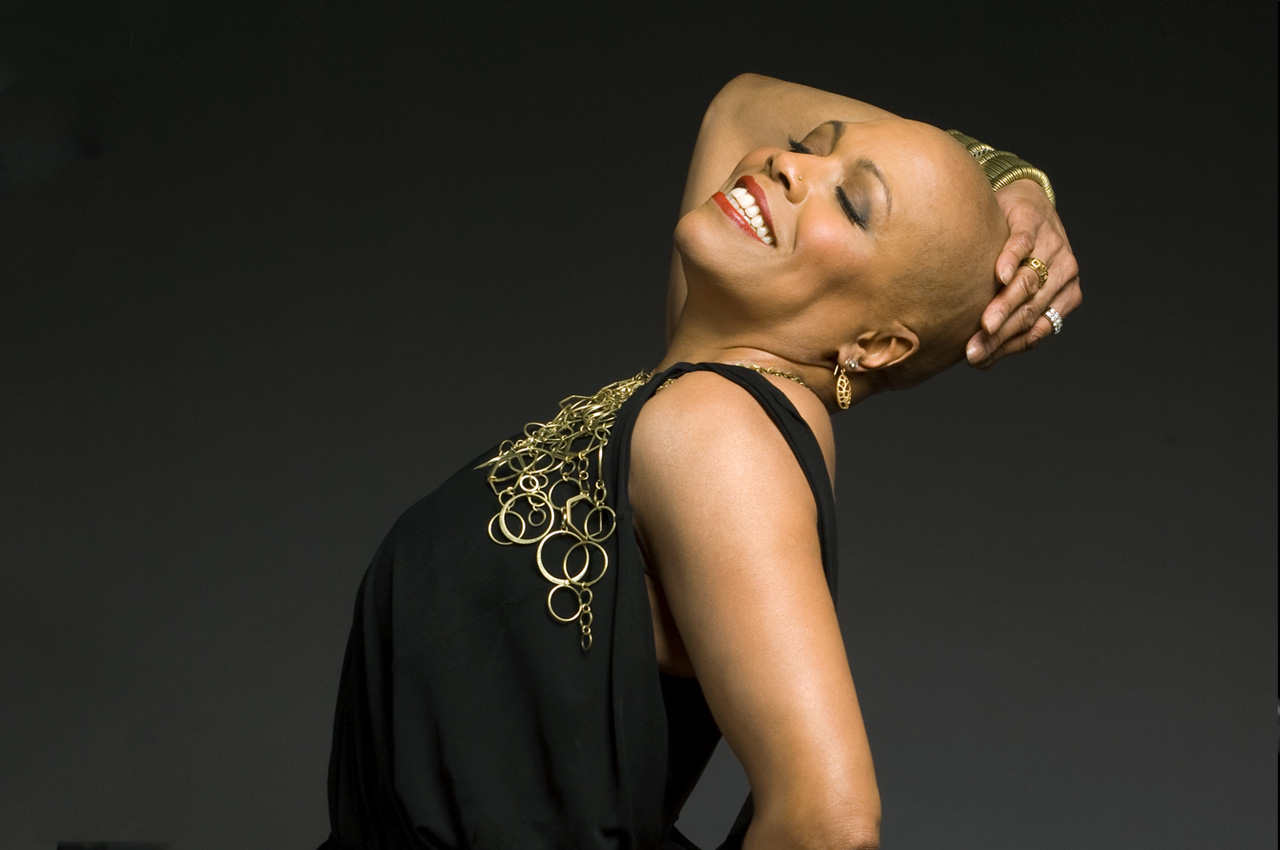 Ms. Dee Dee Bridgewater
When Natalie first came out with "This Will Be" and Inseparable in 1975, I was happy for her. I thought it was wonderful that Nat had a daughter who sang – sang well – was pretty and was having her own success. I loved those songs and things she did later like "Pink Cadillac." Then when she had her second career singing the songs of her father on Unforgettable, I thought it was fabulous how she was embracing Nat's songbook – a little more adventurous than her past.
I met Natalie briefly once at an Italian restaurant in L.A. while mixing my album, Dear Ella (the 1997 Grammy-winner for Best Jazz Vocal Performance). I was dining with engineer Al Schmitt and she was in the restaurant, too. Natalie was very gracious. I didn't realize how tall she was! We were both lauding Al's engineering but that was it. We never met again. We orbited in different worlds…
What's funny is I met her mother Maria twice because she was good friends with Nancy Wilson. When I went to see Nancy perform at Scullers in Boston, I met her. And when I was in New York City, I saw her sister Carol a few times right around when "This Will Be" came out. But I was always aware of what Natalie was doing – up to her book, the TV movie of her life story and all that.
When she passed away suddenly this year, I felt like there should have been more attention paid to her…more done in retrospect for her. I was stunned…
For the Hollywood Bowl show, I was given "Our Love is Here to Stay" to sing. It was a favorite of Maria's and Nat's to dance together to. I selected as my second song one of my favorites from her R&B years: "Our Love."
*****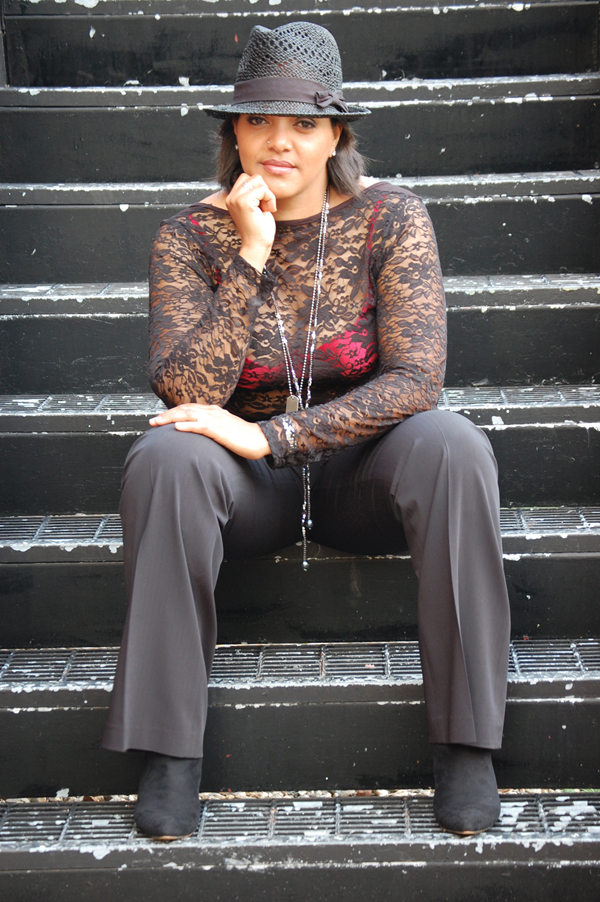 Ms. Terri Lyne Carrington
My aunt took me to a Natalie Cole concert when I was a kid at a theater in downtown Boston around `78/`79. She said, "I'm going to take you backstage there to meet her!" I was shy but when my aunt told Natalie that I'd already played drums with several major cats, she looked down and said, "Oh, really?" She took an interest in me but I didn't see her again until I was 23. I had my record out (Real Life Story – Verve Forecast) by then and we recorded something together at Capitol Studio. She actually called me to play drums on her "Unforgettable" tour but I was already committed for gigs with Stan Getz and later Herbie Hancock.
Touring with Natalie Cole is one of those things I always wanted to do that I got the call for but missed out on…  I did do one show with her in Tobago, though, with Greg Phillinganes as Musical Director.
The thing that really got me into her was when she sang "Lucy in the Sky with Diamonds" on her double album, Natalie…Live! (Capitol – 1978) I'm such a Beatles fan anyway but I really love that version of that song. I've always been attracted to live recordings. They make you feel like you're there. I knew all of Natalie's hits on the radio but that album made me a huge fan.
The most profound connection I have with Natalie is that her very last recording was on my album The Mosaic Project: Love and Soul. Natalie sang the opening track: my arrangement of Duke Ellington's "Come Sunday." I had opened for Natalie at the North Sea Jazz Festival in Netherlands and told her I wanted her to sing it. She said she loved that song and promised me she would do it. That's another thing I loved about her is that she was very supportive of female instrumentalists. She had two female Music Directors: Linda Williams (now Aziza Miller) and Gail Deadrick who will be the Musical Director for the first half the Bowl. I'm the MD for the second half.
I remember the session for "Come Sunday" so clearly…Natalie was not feeling well at all that day. Still she drove herself to the studio in West L.A. with a bad flu because she really wanted to do it. Natalie was truly all about the music. My arrangement was very different from the "Come Sunday" that she knew but she liked it. She had her ideas. I had my ideas. We came together with them and worked it out. We did an album version and a remix. When she finished, she said, "I don't know if you're going to be able to use it" but it came out beautiful. I couldn't believe she came in feeling as bad as she did. That spoke to Natalie's work ethic: her commitment to her work and her word when she said she was going to do something. It also spoke to her artistry because…I wasn't paying a whole bunch of money. There's footage of Natalie in the studio with me on my EPK for the CD which she came back to film, lip-syncing her part. It was a beautiful experience working with her. She was one of the greatest ever.
*****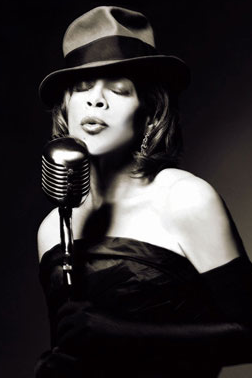 Ms. Patti Austin
I don't remember exactly how we met but when we were finally thrown into each other's company, we hit it off immediately. We always had this very relaxed lovable relationship. We would hang out after shows together, go out to dinner.
We always used to joke that we were "The Last of The Mohicans!"
Dinah Washington was my Godmother. Quincy Jones was her number one arranger. That's how I met him and how he became my Godfather. And my dad was a jazz musician – he played with Fletcher Henderson and Earl "Fatha" Hines and backed up Lena Horne and Billy Eckstein. So I grew up in that world as did Natalie. When you grow up in a style of music – not just listening to it on records but breathing in its atmosphere as we both did – it gives you a leg-up on that style. Back in the day when you were singing Jazz, the whole purpose of a singer was to sound as much like an instrument as you could. Today, yes there are people that love Ella, listen to her records and try to cop her thing. But Ella got her thing directly from Dizzy – he would play licks for her on his trumpet and she would sing them back which is where her whole scatting thing came from. Well, guess what? I worked with Dizzy and Natalie knew Dizzy.
Now, if you're living in a house with Nat King Cole and you care about music, you're gonna be a bad b****! It's in the blood, it's in the sub-cortex of your brain and it's something that you can infuse into everything you do. That was Natalie.
Another advantage Natalie and I shared is we grew up in the middle of all these incredible musical moments. When The Beatles were making records, Sinatra was making records and Marvin Gaye was making records. Led Zeppelin and Jimi Hendrix were doing stuff while Motown was doing stuff – all elements that we were able to draw upon.
What Natalie Cole did musically at the time she did it was tremendously profound. I know because we were running tandem musically, genre-wise. She got her string arranger for her album of standards project because I had just done one that needed straight ahead strings. We brought Marty Paich out of retirement to do my album, The Real Me. He never stopped working after that. (Jewish voice) "Hey, Marty's still alive over there!"
I told Natalie early on that she should do something with her dad. She used to tell me, "I can't do that yet… Just the idea of having headphones on with him singing inside my head right now is more than I can handle emotionally." I was so thrilled when she finally decided to go there because we both met with tremendous resistance from the powers that be to do that kind of music at that time.
I have to tell this story! Every time I hear Natalie's name I think of this moment. About a decade ago, the Urban League was honoring Natalie in Los Angeles in a ballroom at the Beverly Wilshire Hotel, and she requested that I be her musical entertainment for the night…which totally freaked me out. I was so honored… I believe I sang four numbers. When I finished the last song and was getting my 'obligatory standing ovation' – I never feel like I did my job unless I get one – Natalie was sitting at the center table. Now from where I was standing on stage, a singer is usually not able to see the audience because the house is black (i.e. dark). However, this night there was a light shining from the stage into the audience and there was backlighting from the rear of the ballroom. Natalie – one of the most fashionable women I ever knew – started walking toward the stage. Because of the way she was being lit from the back and from the front, she looked like an "angel goddess." I just gasped…she was sooo beautiful. It had just come out in the news, with pictures, that Natalie was dealing with really intense health issues…but she looked the complete opposite of that as she floated toward me with her arms open to give me a hug. From that moment on, I always called her my angel. I'd see her somewhere and call out, "Here comes my angel!" Nine times out of ten she'd respond, "Not today, honey. I ain't nobody's angel today!"
Another thing nobody talks about is Natalie was a great actress. I use to always say to her is, "When are you going to do some more acting?" She was brilliant on "Law and Order" (as Defense Attorney "Serena Waldren"), some Lifetime Television network specials – all sorts of roles. She was a complete artist – from that world of entertainment where you had to do everything…sing, dance, tell jokes and stories, even celebrity imitations if you even thought you wanted to be taken seriously in show business.
The last time I saw Natalie was in Montreux. She had done a show there. I was performing with Quincy (Jones) the next night. We hung out the entire evening after her show. It was the first time I'd gotten to hear her sing in concert in years. That's the wonderful thing about Montreux. We get to see our peers' show – how they interact with the audience and present themselves – instead of working side by side with them. I was standing in the viewing section that's onstage and got to hear her sing 45 different styles of music. I totally relate to that.
I feel the weight of her departure because now I have everybody looking at me like they're Scooby Doo.  I know I'm gonna be inundated next year as it will be "The Ella Centennial." I use to be able to share that weight and say, "Get Natalie" or she'd say, "Get Patti." Now I don't have my sister here to hold up the other side with those gigs. I miss my partner in crime. Not to say there aren't other girls out here singing this music but Natalie was the master blaster.
She's not getting her props and it's driving me nuts! She was an elegant, beautiful, gentle, sensitive, loveable woman who sang her ass off! I miss her every day.
*****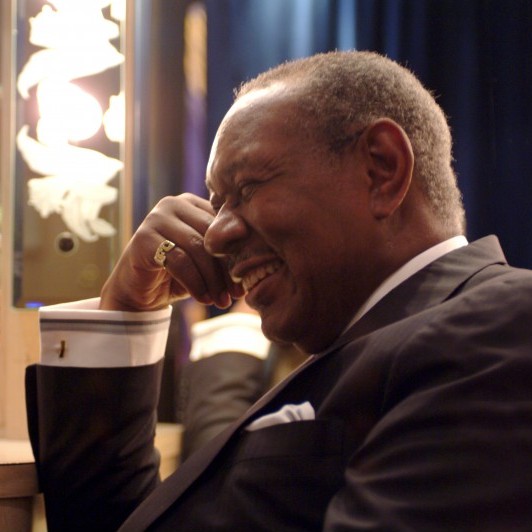 Mr. Freddy Cole
It's very hard to do this and not be prejudiced. In a few words, Natalie was wonderful, intelligent, very talented and my niece.
She was cute as she could be when she was little – always very cheerful. We called her "Sweetie." She wasn't a bitter person at all. Even on her dying bed, she wasn't bitter. On a scale from 1 to 5, she was the best that anyone could be.
She was a lot like my brother (Nat) in that she really loved people. I haven't come up on anybody that didn't like her.
The success that she had singing so many different styles of music speaks for itself. She wasn't afraid to do anything. She just went ahead and did it and it would come out on the upside. She loved music. When you love the music, the type of person you are will come out through your music. She just had a good time when she hit the bandstand. Nothing else mattered.
Natalie and I were talking about this right before she died. Regardless of what it is, when you hit the bandstand, you forget about everything but that music.
She was in Atlanta for one of her last gigs. She had to leave the stage at one point to use some oxygen but she came back and took care of business…especially in the gospel portion. In that moment, she so reminded me of my mother…her grandmother who my dad called "Nancy." The way Natalie held her head as she sang that Gospel tune really reminded me of her…
We did some summer dates together in Cincinnati, Dayton and somewhere outside of Chicago at one of the Blue Note clubs. That was always fun. I would sing my songs, we'd do a couple together then I was gone.
One of the songs I'm going to sing for Natalie at the Hollywood Bowl is "That Sunday, That Summer," one of the last big hits that Nat had. Natalie recorded it, too – a great song written by a good friend of Nat's named Joe Sherman – the same guy that also wrote "Ramblin' Rose." It also goes back to when I met my wife, Margaret. I met her on a Sunday in the summertime and we wound up being married for 65 years. She died just before Natalie…two years ago. You know, we've all got to pass that way one day.
Natalie loved the music. That's it. She loved doing what she was doing. She is deeply missed…but people miss her in a fond way.
Interviews conducted and edited by A. Scott Galloway