Ramsey Reminisces in Anticipation of Playboy Jazz Festival Appearance






by

Ramsey Lewis: Declaration of My Retirement Was Decidedly Premature
by A. Scott Galloway
June 7, 2018
Pianist Ramsey Lewis (83) is a Living Legend of Jazz. He is bringing his quintet to the Playboy Jazz Festival at the Hollywood Bowl this Sunday, June 10. In the chat that follows, Music Editor A. Scott Galloway rapped with "Ram" about flirting with retirement, his vast catalog, nightclubs in the `60s, Hugh Hefner, Maurice White, Jazz on television, his forthcoming album and so much more. Enjoy!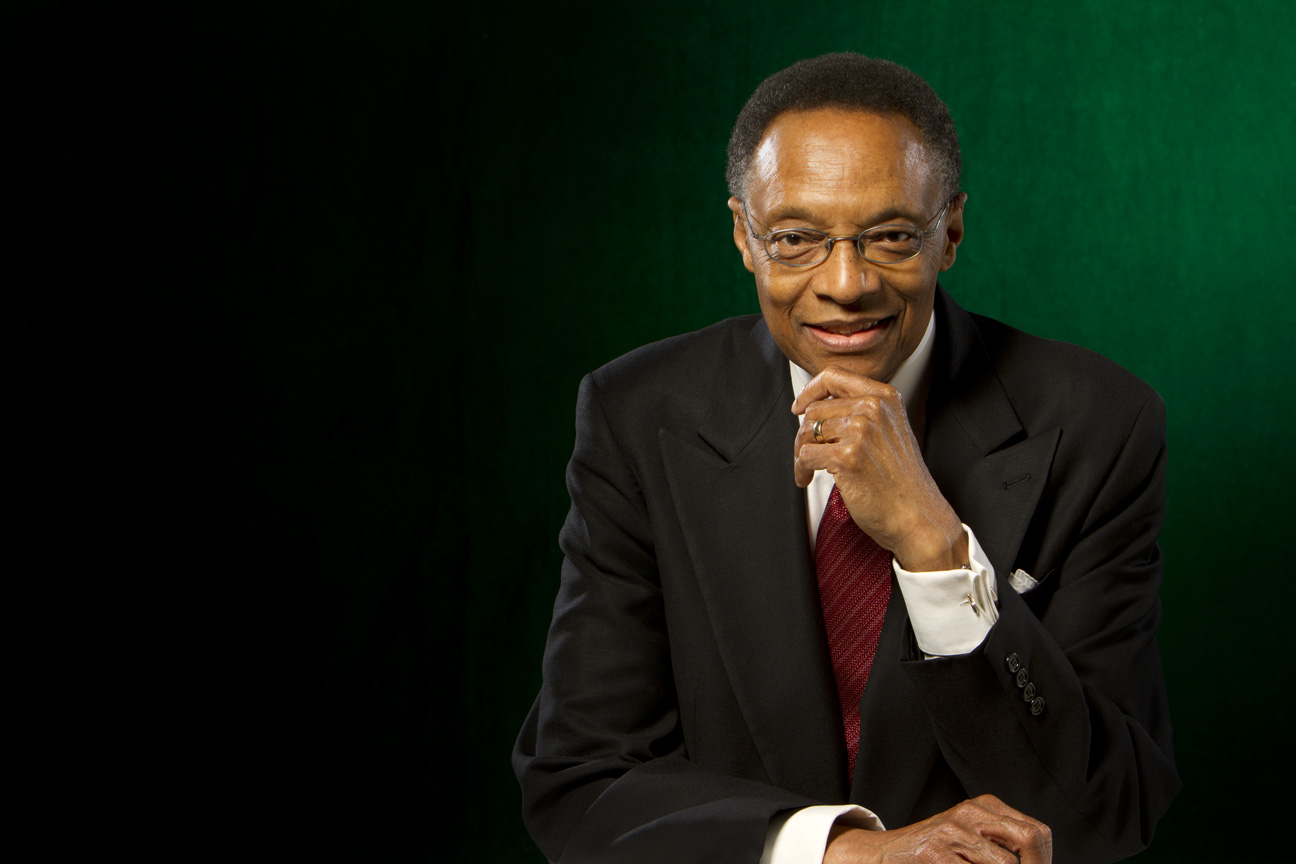 Galloway: I was all set to talk to you about retirement which you blasted on social media you were about to do…but you changed your mind. Why?
Lewis: I was considering retiring. I'm 83 and in good health with a lovely wife and family…but heading out to O'Hare (Airport) is more than a notion. Recently, it just so happened I had three weeks off. I thought, "Let me see what retirement feels like." So, for three weeks I bounced around the house, read, listened to music, went out to dinner with my wife and friends. It got boring.
I missed playing. I mean, I love to practice the piano – second only to performing. What was missing is I have this great quintet: Henry Johnson on guitar, Charles Heath on drums, Tim Gant on keyboards and Joshua Ramos on bass. Not only do we have a lot of fun on stage, we have fun backstage and at the airport. We love being together. SO, I had a talk with my wife and she said, "Honey, do what you feel." Well, by then, word had gotten out that "Ram is retiring." And I wasn't able to erase it from everywhere the news went (online). So, we'll see… I'm playing a date in Chicago on September 1st. At the time I booked this date, I said it would be my last concert in Chicago. Maybe I'll continue…or maybe not.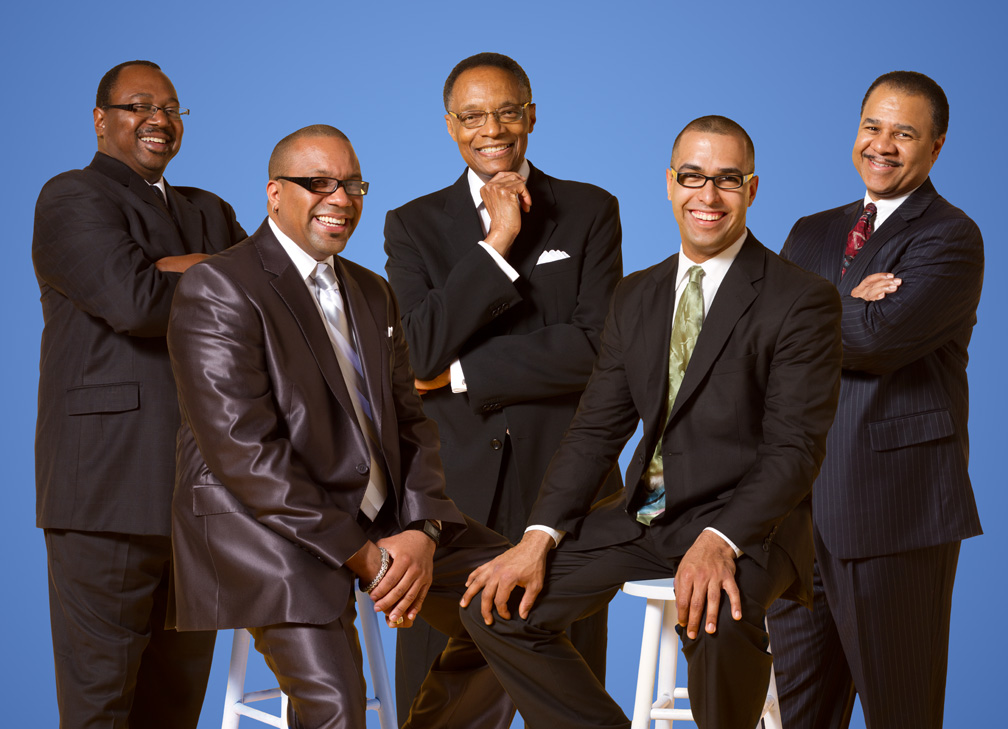 Galloway: I had to ask because it's so rare for many musicians to even be able to retire…especially African Americans. Gary Burton gracefully put down his mallets last year and Nancy Wilson has retired comfortably but that's not the norm.
Lewis: Well, Nancy started out playing 80% concerts. But jazz musicians back in the `20s to `60s, to make a living, had to play nightclubs. I played that circuit of clubs around the world. It's rough, man. You played 5 to 7 nights a week, travel, sometimes 3 to 4 shows a night. That's a lot of wear and tear. And then there was temptation out there…oh, boy, lookout. I was fortunate to grow up in the church with certain do's and don'ts. I was 9 years-old when I started playing for our church choir. At 15 I started playing in a band. Lo and behold, the leader of the band was a church musician who played jazz on the weekend. So, I was constantly surrounded by people that didn't let the things that became attractive to other musicians get a hold of them.
Galloway: Hard drugs, loose women and bottomless bar tabs.
Lewis: Well, I like my martini before dinner and a glass of wine with dinner, now…watch it! (laughter)
My first wife passed away. Then my second wife, Jan – once we got married – came right out and asked, "What is your financial situation?" I had put some things away…but Jan suggested several other things. (Ramsey yells, "Hey Jan, when did you take over the money?" She replies, "1990"). As the years went by, the bank accounts, investment programs and portfolios began to grow. Praise The Lord, I can honestly say I go out and play dates now because I want to play dates.
The only difference now, though, back in the day, The Ramsey Lewis Trio (Ramsey, bassist/cellist Eldee Young and drummer Redd Holt) drove everywhere in a 9-passenger station wagon. We thought being able to fly was the way to go but we couldn't afford it. Now we fly everywhere but airports are a pain in the butt. My people have gotten me all the "pre" stuff so I don't have to stand in lines…but in general… I'm not knocking it but the process isn't very smooth.  When I first started flying in the late `50s/early `60s, it was apropos to go to the airport in a suit and tie. There were casual restaurants in there but most major airports in Chicago, New York, etc. had a dress up restaurant inside the airport. That's all changed.
Galloway: Well, I'm glad you're not retiring. You have been astoundingly prolific and consistent in recordings between your years on Argo/Chess/Cadet, Columbia, GRP, Narada and beyond. Do you ever stop to ponder your body of work?
Lewis: No, I don't think about it. I try to stay in the moment. Every now and then if there's a song that people are requesting, I'll go back, listen and have the band brush up on that. My wife has put all of my music that has been reissued on CD into an iPod. I'm always impressed by how well we played. But you've got to be careful about listening to too much of your old music or you start imitating yourself. The present is the best time there is. I'm writing more music now than ever. To do that, it's important to stay in the moment.
Now I do have 5 or 6 manuscript books that go back many years where I started writing 4 or 5 bars of a song then thought, "Naw, I don't like that." If I thumb through one of those books now sitting at the piano, sometimes I find something, play it and think, "Oh…that's nice. Wonder why I never finished that?" In that regard, I do look back at things that the spirit didn't move me to continue writing. Inspiration now comes and, voila, it works out.
Galloway: Your biggest hits were written by others – from covers like "Hang On Sloopy" and "Wade in the Water" to things like "Sun Goddess" penned by Jon Lind. Do you wish more of your hits were self-composed?
Lewis: I don't look at music like that. It would be great if every song I wrote became a hit but it didn't work out that way.
Galloway: I attended Maurice White's memorial here in Los Angeles. The most poignant moment of the morning was your amazing rendering of John Coltrane's "Dear Lord" solo at the piano. Your love for Reese was clear. Years after he was in your trio and long after Sun Goddess which featured many members of Earth Wind & Fire, you two collaborated on the contemporary jazz group Urban Knights.
Lewis: My son Frayne said, "Dad, you should do some things utilizing other instruments and some stronger R&B beats." Thus, Urban Knights was born which was fun. Maurice flew in to produce that first album. He remains dear to my heart…soft spoken, quiet and easygoing until he got on the bandstand. Oh, my God. He was an unusual man. Even after an Earth Wind & Fire concert, backstage, he would laugh and talk with the band, but he was still a quiet guy. That was Maurice's nature.
Galloway: I always lamented that he never played jazz drums again…just casually sit in with someone at a club and bop a bit
Lewis: Once EWF hit it big, he was always so busy writing, rehearsing, producing. Then he had family to look after. Musicians continue to move on. Very few musicians, including Coltrane, look back and say, "I want to play like that again." I don't know anybody that does that.
Galloway: You also hosted BET on Jazz which, as a music journalist, always impressed me. You had musicians talk, play with their bands then you would sit in.
Lewis: I met Bob Johnson (Chicago-based founder of the BET television network). He said he wanted to do something with Jazz. He flew me into Washington. When I got there, they didn't have any firm plan. "Here's the crew, the camera and the set. What would you like to do?" We didn't improvise but we moved along as I felt in terms of interviewing and performance. Once I got comfortable with no teleprompter – all they did was give me hand signals – I was able to use what I learned there for a show in Chicago on Public television (PBS).
Galloway: How do you approach a festival performance vs. clubs and concerts?
Lewis: When I started playing festivals in the `60s, I used my nightclub set list. It did not work. I discovered that half way through the show. People were talking, looking at each other, laughing carrying on. From then on, I realized you have to know your audience – be it 100 people or 20000 people. You have to understand how to get their attention. Fortunately, I have an extensive playlist to pull from. You can't get too introspective. There's a point in the show where I've found I can do that. I can't stay there too long, though. You start with energy, get introspective for a short while then end with energy.
In the beginning, the audience looked at me like, "Who is this guy?" I learned that you have to walk onstage with the attitude of, "You don't know it yet but we're going to be friends." In the dressing room, the band laugh and talk but just before we go onstage, we have some quiet moments. Then we go onstage with the feeling in our hearts that the audience wants to be our friend. They want to love you but you've got to give them a reason.
I remember once playing with Nancy Wilson – we did many shows together. She'd say, "Let's not do that song next. Let's do this one." Sure enough, the one she said let's switch to was absolutely the direction we needed to go in.
Galloway: Do you have any memories of playing the Playboy Jazz Festival?
Lewis: The very first one…here in Chicago! The place is called United Center now (formerly Chicago Stadium: "The Madhouse On Madison"). The Trio played that. And I also remember playing out your way at the Hollywood Bowl with Bill Cosby emceeing. Festivals are the time that we get to hang out with other bands.
Galloway: Did you have any memorable encounters with Mr. Hugh Hefner?
Lewis: Hugh used to come see my trio play at The Cloister Inn. He worked for Esquire Magazine then and knew the owners. He came down and had this plan for a festival, nightclubs and private membership clubs. We got to know him. After he started making a ton of money, he lived in a huge 8-bedroom house. On Sunday afternoons, he'd have a buffet and invite musicians in town to come play, eat and drink as much as they liked. I lived here so any Sunday that I was in town, I was invited as well as other creative people – fine artists, playwrights. He'd sit there with his pipe in his mouth, wearing his silk robe. He was a nice gentleman. I never had any deep conversations with him. There were always so many people around him trying to get his attention.
I did play at the Playboy Club in New York and one somewhere else. Shortly after that, my hit records started coming and I simply outgrew them. The Playboy Clubs treated musicians really well.
Galloway: Coming up to the present, what has been inspiring you compositionally and what can we look forward to from you recording-wise?
Lewis: There's a serious record company interested – until the ink is dry I don't want to say which one – but there will be some guest artists on the album, everything will be brand new and I will write the material. My son, Frayne Lewis, who is always fun to work with, will be producing with me. I'm choosing from a bunch of songs I've written or started writing but never used. It should be out between nine months and a year.
Galloway: Will it be strictly acoustic, electric or solo?
Lewis: All of the above. But nobody on the album will be 83 except me! (laughter)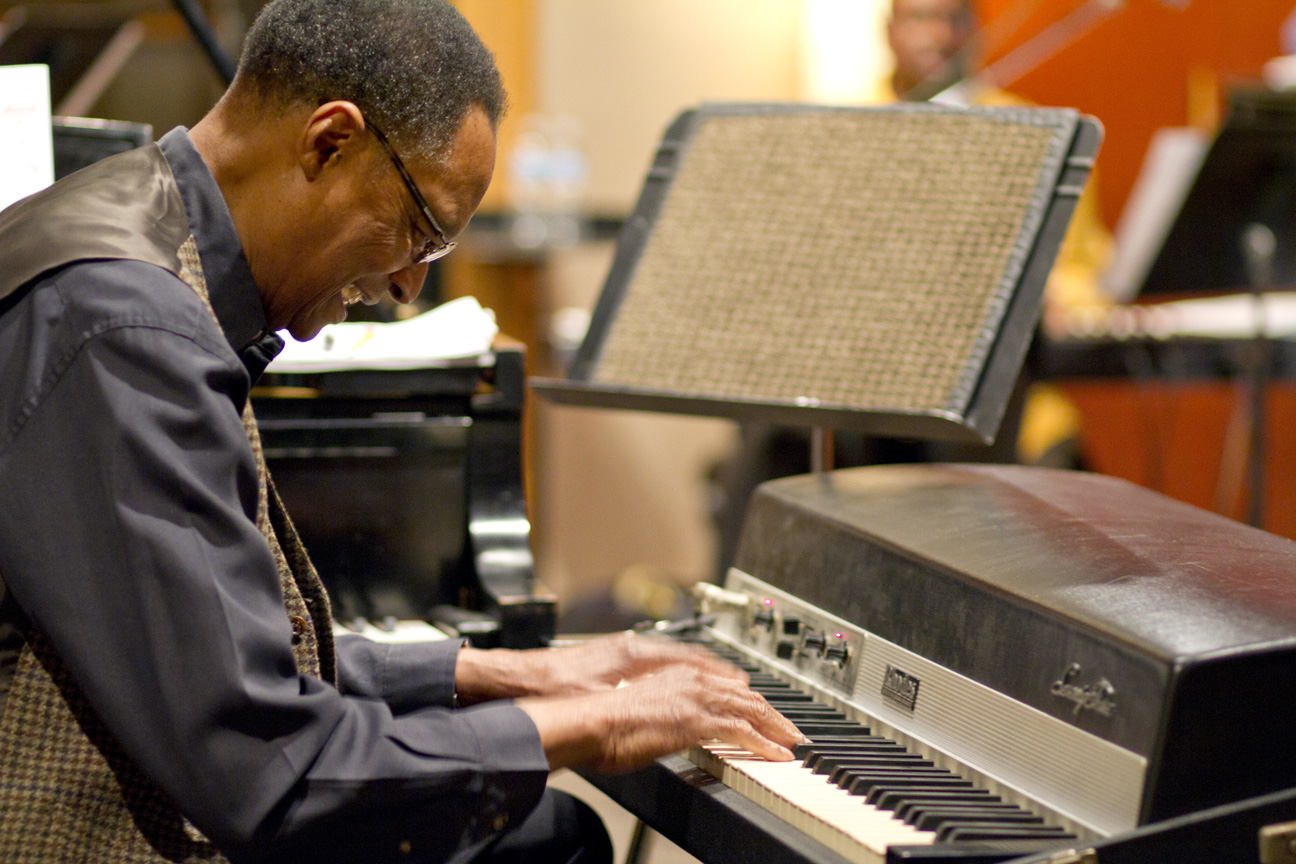 Galloway: What do you do, diet and exercise-wise, to stay healthy and vibrant?
Lewis: Eat the right foods – chicken, fish, vegetables, fruit – think the right thoughts, stick close to my wonderful wife, and praise The Lord for a wonderful family and life. I might have a piece of red meat once or twice a year. I've been like that a long time now. We have an exercise room downstairs where I primarily work on the treadmill and weights. I also stay in the moment.
Galloway: And you still live in Chicago where you were born and raised.
Lewis: Yeah, buddy! I love this city…love this city!! This city took care of me before I had a "name" or a hit record. They would come and see me play. And, you know, Scott…Chicago is a big metropolis without a stuck-up attitude.
Galloway: In your extensive world travels, has there ever been a place that you thought for a minute you might like to live?
Lewis: London.
Galloway: I'm going to close with a question I rarely ask but will ask you given your passion and tenure in music. In this time when aspiring musicians don't have a club/road circuit, how would you suggest they hone skills such as listening to one another, reading an audience, etc.?
Lewis: Today you must create situations where you can perform. It depends on how committed you are to moving forward with your art. Try local schools or universities, parks, a coffeehouse. Once the word gets out that you played somewhere and the audience liked you, it can create more opportunities.
A. Scott Galloway
Music Editor
The Urban Music Scene
June 7, 2018