Legendary Duo Marilyn McCoo & Billy Davis, Jr. Talk Don Cornelius, Jimmy Webb, Cruising and Legacy






by

Marilyn McCoo & Billy Davis, Jr. Set To Bring Timeless Vintage Champagne Soul To Soul Train Cruise 2018
When the 2018 Soul Train Cruise sets sail from Fort Lauderdale, Florida to St. Maarten on January 27, 2018, legendary duo Marilyn McCoo & Billy Davis, Jr – the very toast of Champagne Soul since their mid-`60s debut as members of the groundbreaking vocal group The 5th Dimension – will sparkle among a ship full of top name talents bringing star power to the proceedings, As evergreens of recording, stage and their own television show in the `70s, Marilyn & Billy are beloved as shining symbols of ageless music, marital fidelity and Christian faith. Though their biggest hit is the chart-topper that launched them as separate entity from the group, "You Don't Have To Be Star (To Be In My Show)," they have been wowing audiences around the world with their interpretations of some of the greatest songs of all time with their most recent release, The Many Faces of Love. Together, they also authored a touching biography titled "Up Up And Away: How We Found Love, Faith and Lasting Marriage In The Entertainment World." And they also perform as solo artists – Marilyn in the Pop and Contemporary Christian genres and Billy in Gospel.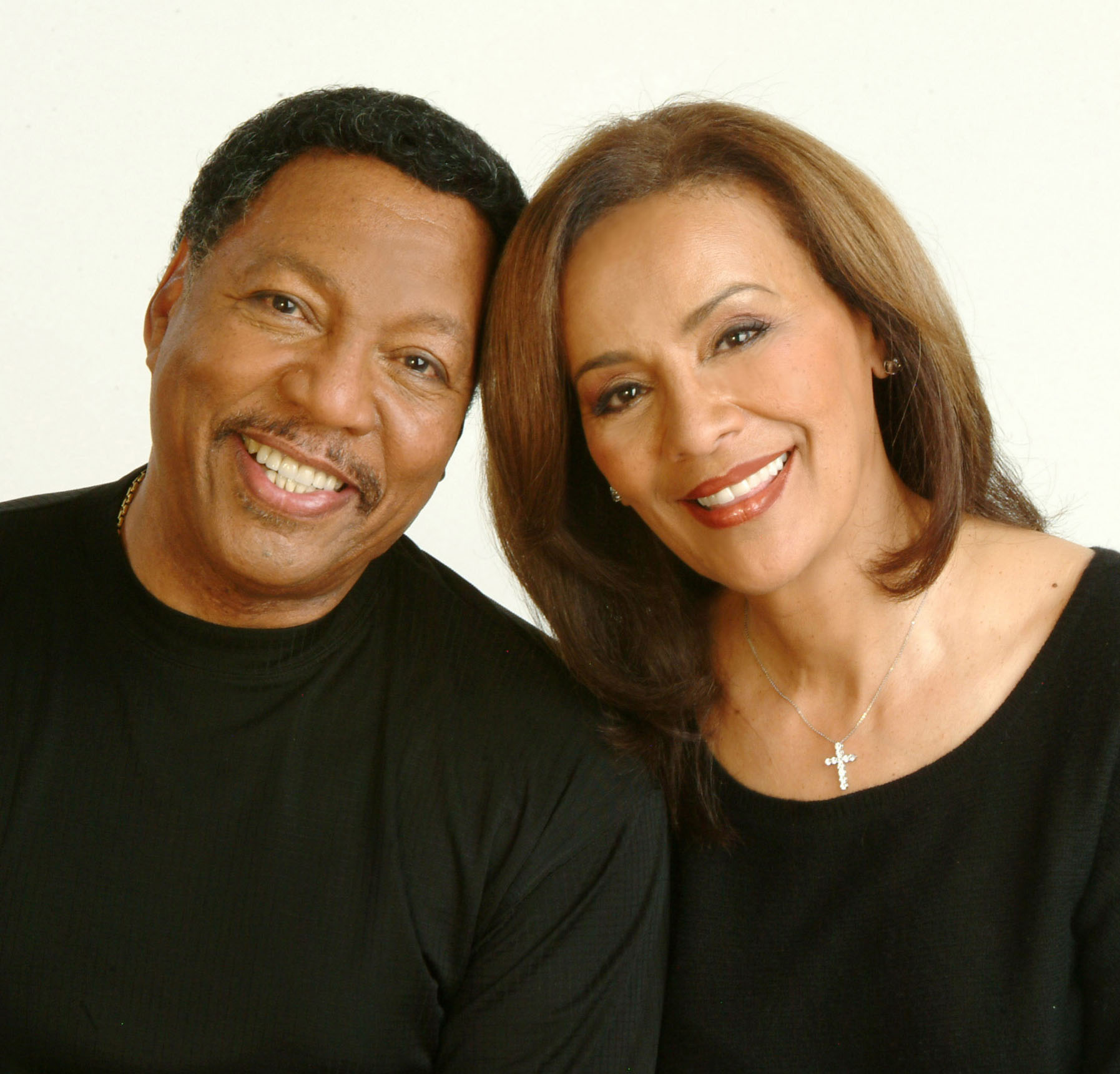 On The Soul Train Cruise, Marilyn & Billy will be joined by an exciting group of peers: Charlie Wilson, The Pointer Sisters, The Whispers, The Spinners, The Trammps (featuring leader/drummer Earl Young), Eddie Levert (of The O'Jays), The Temptations Review featuring Dennis Edwards, Jeffrey Osborne, Howard Hewett, Gerald Alston (of The Manhattans), Rose Royce, Maxi Priest…and original Soul Train Dancers. There will also be a special team up of Eddie Levert, Dennis Edwards and Gerald Alston billed as Men of Soul. And the cruise will be hosted by none other than Tony Cornelius, son of "Soul Train" creator, the late, great Don Cornelius.  Many exciting spontaneous collaborations are bound to happen. And can you imagine the fire power if all of these giants of Soul bring their Sunday Best to the ship's Gospel Hour? Marilyn & Billy will surely rise and shine to that occasion with a musical word and testimony for the ages.
Guests aboard the 2018 Soul Train Cruise will experience 7 days of nonstop Love, Peace and Soul, spending their days and nights with the stars during more than 50 live performances and 25 celebrity interactive events. The non-stop vacation of a lifetime includes Parties at the Pool, a Gospel Hour, All Access Pass LIVE TV interviews, cocktail receptions, Q&A sessions, dance classes with the original Soul Train Dancers, wine tasting, costume parties and so much more.
Marilyn & Billy have been enjoying a number of anniversaries of late. Their first big hit with the 5th Dimension, "Up-Up And Away," turned 50, hitting the charts in July 1967, plus they just celebrated their 48th wedding anniversary on July 26.
The Urban Music Scene Music Editor A. Scott Galloway was extra proud to squeeze in a quick chat with Marilyn & Billy regarding their participation in the upcoming Soul Train Cruise as The 5th Dimension was his first favorite group. Enjoy some highlights in the Q&A that follows.
A. Scott Galloway: What did it mean for The 5th Dimension, a Black Pop group, to be on "Soul Train" in the `70s?
Marilyn McCoo: We loved being on "Soul Train" because it gave us a chance to be seen by so many young record buyers that weren't sure we were producing the kind of music they wanted to hear. That was an ongoing struggle that we had in that group. We enjoyed doing music that was a little different than what other African American artists were doing. We took a lot of heat because of that.
Billy Davis, Jr.: During those times, music was really separated. There was Pop and then R&B – White and Black. Our ears weren't conditioned to doing both. If you didn't do R&B, you weren't appreciated. I'm glad we got the chance to do "Soul Train" because it opened the ears and eyes of people that got to see and hear us. As we continued to grow, we started doing music that fit between the two,
Marilyn; However small, I believe we made an impact on other artists like Prince and Michael Jackson that came out afterwards with their own style – new and different. We helped open the marketplace to listen to artists for who they are, not the color of their skin.

The 5th Dimension featuring Marilyn McCoo & Billy Davis, Jr. singing "Soul and Inspiration" on "Soul Train" (1974)
Scott: The 5th Dimension was one of the few groups able to get a pass with all of that – straddling those fences immaculately. If we didn't hear you on all of the R&B stations, we certainly did on Top 40 radio and saw you all over the TV. We were proud of you, loved your music and the image of talented, attractive young Black men and women singing together in a group – something deeply missed in the music world today. What was Don Cornelius like as a man and a friend, and how did you enjoy being on "Soul Train?"
Billy: I met Don in the `60s when he was on radio station WVON in Chicago along with my good friend disc jockey E. Rodney Jones. Don was talking about starting this "Soul Train" thing then. He said "American Bandstand" was out there but we needed something for our children. At the time I thought, "Well, that isn't going to happen," given the times and the climate for Blacks in America. But sure enough Don pushed hard and "Soul Train" got on the air, strong.  It was just beautiful and we had a great relationship with Don through the years. When we see his son, Tony Cornelius, it's just like seeing Don. He's the spitting image of his daddy!
You know, in our prime, The 5th Dimension was dealing with all nationalities. And EVERYBODY was talking about "Soul Train." People had never seen anything like the way those kids were dancing!
Marilyn: Kids would tune in to watch and learn those steps. It opened up a broader appreciation for one another,
Billy: They didn't want to just watch. They wanted to BE on "Soul Train" with those Brothers and Sisters!

Marilyn McCoo & Billy Davis, Jr. singing "Shine On Silver Moon" and being interviewed by Don Cornelius ion "Soul Train" (1978)
Scott: For sixty minutes, "Soul Train" brought an unfiltered view of young black life into living rooms across the country. Before we talk about the Soul Train Cruise specifically, do you two enjoy going on cruises as a couple in general?
Marilyn: Let me give you a piece of history. The very first cruise that Billy and I took was right after we left The 5th Dimension…a cruise down to Mexico. We wanted to get completely away. We didn't want to be reached by phone-
Billy: This was BEFORE cell phones! (laughter)
Marilyn: We didn't want anyone contacting us because we knew there was going to be a lot of talk and questions. We just needed to be away for a week/10 days for a break. Cruises give you a level of relaxation you can't find on other trips.
Billy: It is truly a get-a-way! (laughter) But when we're performing, it becomes something else. From the moment you come out of your cabin, you're working. Fans know you're there, want to take pictures, get autographs and talk with you.
Marilyn: The thing that was so cool about the last Soul Train Cruise we did is that the fans were so respectful.
Billy: And Hip!
Marilyn: It's a cool group of people that come out because they love the music. They love having wall to wall shows to attend and having the celebrities there. They don't bother you when you're eating or anything like that. We thoroughly enjoyed doing it the first time and look forward to doing it again.
Billy: We enjoy watching the others act's shows, too, with everyone else.
Marilyn: And we get to hang out with our peers. Many of the performers are our friends so it's going to be a lot of fun.
Scott: I notice there aren't a lot of other female performers on this year's cruise; just you, Marilyn, The Pointer Sisters, and the current lead singer of Rose Royce. It would be great to see Billy sit in with the Men of Soul (Eddie Levert, Dennis Edwards and Gerald Alston) and to see Marilyn join The Pointer Sisters for something special.
Marilyn: That's a wonderful idea, Scott! And that would be fun for you, baby.
Billy; I know all those guys plus Jeffrey Osborne, Howard Hewett, the Whispers and the Spinners.
Scott: Of everybody, you two are the most instantly recognizable because of all the television appearances and magazine covers you made as members of The 5th Dimension, having your own TV show as a duo, and publishing your life story.
Marilyn: Well, we've had a blessed career. We're so thankful to still be enjoying it and praise God for it.
Billy; He's been good to us.
Scott: You two recently participated in a wonderful tribute to songwriter Jimmy Webb at Carnegie Hall. What was it like for you to see your old friend – the writer of your first million-seller and multi-Grammy-winner "Up Up And Away" – receive such accolades for his body of work?
Billy: Jimmy deserves all he can get for his songwriting and things he contributed to the business.
Marilyn: It was very special. We were very happy to be a part of that program. I'm going to give you another little story. We had been contacted to do that show early and said we would love to. Jimmy launched our careers. Then I thought about our song, "The Worst That Could Happen." The 5th Dimension recorded it on our second album, The Magic Garden, and Billy sang the lead. People from a group called The Brooklyn Bridge came to our record company and asked if we were going to release that song as a single. The label told them no because they were trying to develop us as a group and not feature any solo artist. So The Brooklyn Bridge rerecorded it and had a humongous hit. Well, that group's lead singer, Johnny Maestro, has passed away. So I reminded the show's producers that Billy had sung the song originally and if anyone should sing that song it should be Billy. Go ask Jimmy. Next thing we heard, they said they would like for Billy to sing "The Worst That Can Happen." It was so meaningful for us because Billy did such a beautiful job; he got an incredible standing ovation afterwards.

Billy Davis, Jr. sings "The Worst That Could Happen" at Carnegie Hall for "Celebration of The Music of Jimmy Webb
We were third on the program. Then at the end they invited everyone back on stage to take a bow together. Guess what song that was? "Up-Up and Away!" And guess what key it was in? Our KEY! (laugher) So we opened and closed the show.
It was such a special night also because Johnny Rivers was there.
Scott: Soul City (Records)!!
Marilyn; Yes! You got it, you got it!! Scott got it, baby!!! Johnny asked our manager, Marc Gordon, if he knew of a talented up and coming songwriter. Marc told Johnny, "Yes, there's a young man hanging around Motown Records trying to get his songs recorded." That songwriter was Jimmy Webb. So Marc introduced Jimmy to Johnny, Johnny said write some songs for the group (then named The Versatiles, later renamed the 5th Dimension) and the rest, as they say, is history.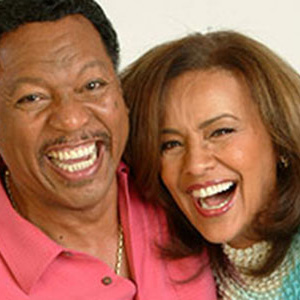 Scott: I could talk to you all for hours… My final question: You two have the rare distinction of having sung as solo artists, in a duo and in a group. Which do each of you enjoy the most? Honestly!
Billy: It's all recording to me, whether I'm by myself or with a group. We love singing together. We enjoy blending and harmonizing. We enjoy learning and conveying the meaning of a lyric together.
Marilyn: When you sing with a group, the sound of those chords and harmonies is a sound that can only be done with a group. But then singing alone, you have total freedom to do whatever you want and not worry whether anyone else likes it. Each one is its own experience and we've enjoyed all of it.
A. Scott Galloway
Music Editor
The Urban Music Scene
July 30, 2017