"Drop Top Drive By" Chat w/ Alfredo Rodriguez | Special "Playboy Jazz Festival" Edition






by

"Drop Top Drive By" Chat
w/ Alfredo Rodriguez
A "Playboy Jazz Festival"
Special Edition
Interview by A. Scott Galloway
Pianist Alfredo Rodriguez is one of four stellar musicians representing at The 34th Annual Playboy Jazz Festival this Saturday in a special group put together by the great Quincy Jones to represent the "Global Gumbo" of Jazz.
I caught up with Alfredo on the bus ride up to the Playboy Mansion for the annual lineup announcement to discuss his esteemed colleagues, his journey to America from Cuba and his classical to jazz roots.
A Scott Galloway: This will be your second time at Playboy. How was your first?
Alfredo Rodriguez: Well, my first time was in 2009 when I came to U.S. – my first in this country. It opened a lot of doors for me in my career here. So I am very honored to be here again playing with Quincy Jones' Global Gumbo All Stars featuring Richard Bona on bass from Cameroon, Lionel Loueke on guitar from Benin plus Francisco Mela on drums and me from Cuba. So it's going to be a major Afro Cuban show – serious gumbo and very exciting to create some music.
ASG: Are you all a regularly performing group or is this a one day rehearsal and hit it kind of thing?
AR: We've done some concerts together. I've been working with Richard Bona as a duo. Francisco is part of my trio. And we've done a lot of shows with Lionel because we have a similar point of view about the music.  What we're going to do is a little bit of rehearsal just before the show. We will create a lot of what you'll hear right while we are performing – improvising on the music.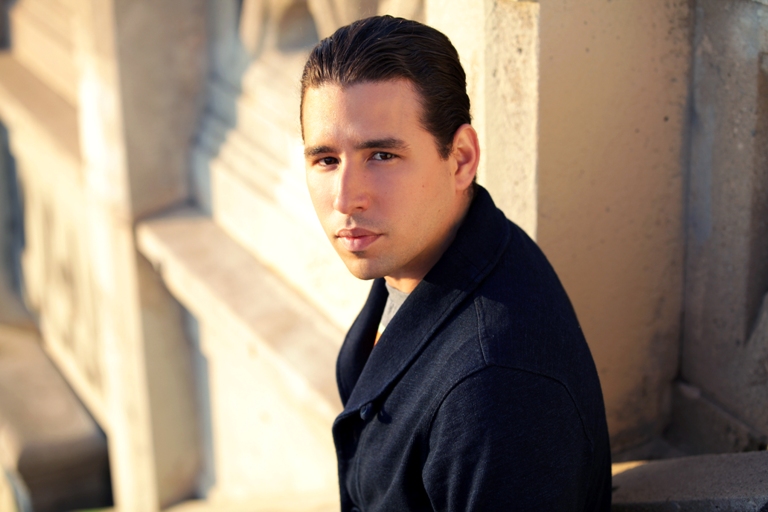 ASG: Will you have a chance to bring any of your own compositions to the table?
AR: Definitely. My first CD, Sounds of Space, has just come out on Mack Avenue Records. We'll also be playing some of Richard's and Lionel's compositions.
ASG: Incredible! Now where does the great "Q" (Quincy Jones) fit into all of this?
AR: Well, he and my manager are the ones that got these four musicians together. We've been doing different concerts with the Global Gumbo All-Stars, Quincy's favorite musicians that is more of a big band. We actually did another concert with him at the Hollywood Bowl last year. This time it's just going to be our quartet. Quincy is, of course, the main person with the pull to pull us all together as the producer. He's our advisor and our mentor.
ASG: Has he done any arranging for you all? He hasn't done any of that in a long time from what I can see and I sure do miss it.
AR: Last time I saw him a few days ago, he said some ideas have come to his mind and he is putting them down on paper. So hopefully we will have some new Quincy Jones music very soon.
ASG: That's great news. Where do you call home now?
AR: I live here in Los Angeles in Marina del Rey. I've been here three years since I came from Cuba.
ASG: Was your father a musician?
AR: Yes, he's a very famous singer Back in Cuba – Alfredo Rodriguez…Sr.!
ASG: Mr. Cosby was joking earlier this afternoon about when are you going back but is that a real possibility for you?
AR: Oh, no it's a definite possibility, it's just a little difficult. Because of the political situation I have to apply for a visa to go back to Cuba.
ASG: You need a visa to go back to where you were born?
AR: Yeah, it's like that…so crazy. But I'm very fortunate because I know – soon – I will be back and share my music over there.
ASG: Well, congratulations on the new album and a return to The Bowl. Seems like the joint is like a second home for you now.
AR: (laughs) Yes, I also did a show here with the conductor of the Los Angeles Philharmonic Gustavo Dudamel.  I played my own music, though. Actually, I was raised in the classical world. I studied it all my life until I came here.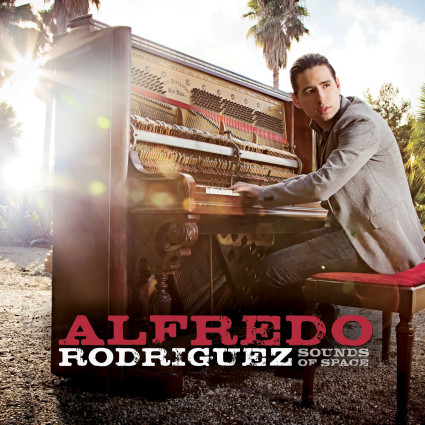 ASG: When and where did jazz come into your musical spectrum?
AR:  At 14 years old when my uncle gave me a CD of Keith Jarrett. I was very impressed about his concepts and his point of view about the music…just sitting at the piano and playing the ideas that came into his mind.  I love being in a space of creating music where you never know what's going to happen.
ASG: Ah, so your uncle gave you a solo piano concert from Keith Jarrett. Which one?
AR: "The Koln Concert." After that, I was completely into the jazz world. I started checking out Thelonious Monk, Bud Powell and all of the great ones.  Once I heard all of that, I knew I was going to be spending my life improvising and creating within the great music of jazz
A. Scott Galloway
Music Editor
The Urban Music Scene