"Drop Top Drive By" Chat w/ KG Omulo A "Playboy Jazz Festival" Special Edition






by

"Drop Top Drive By"
Chat w/ KG Omulo
A "Playboy Jazz Festival"
Special Edition    
Interview by A. Scott Galloway
KG Omulo came to America from Kenya at the age of 20 and has been steady on a mission to bring his steaming brew of multi-cultural music to the rest of the world. His self released debut CD Ayah Ye! Moving Train garnered such critical acclaim ("Best Debut CD of 2011" from the Jazz Journalist Society) that the good folks at the Playboy Jazz Festival went out of their way to have him perform at this year's festivities.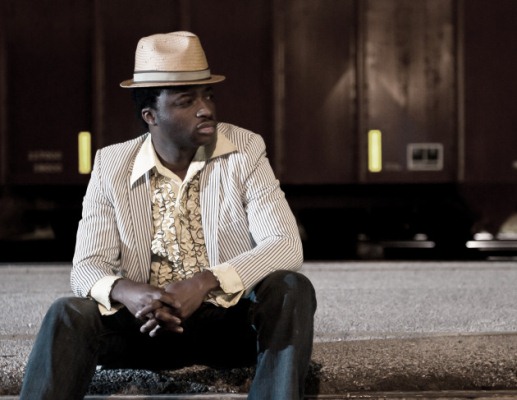 I caught up with KG at the Playboy Mansion to discuss talk about his music, his journey from Africa to America and what he has in store of Playboy Jazz Festival attendees come Saturday June 16 at the Hollywood Bowl.
Scott Galloway: Playboy Jazz Festival Director Darlene Chan personally sought you out to take part in this year's festival. What was that moment like when you got the call?
KG Omulo: Surreal…unexpected…exciting! It's almost a dream come true. The history behind this festival is untouchable. To be able to come to the L.A. scene and debut at this festival, I can't beat that.
SG: How did you get here?
KG: I was born in Kenya then moved to the United States. Orlando is now my home. I've been here for 10 years. This is my first attendance and first performance at the Playboy Jazz Festival.
SG: How do you describe what you do musically?
KG: My music is going through a journey process. World Music/Contemporary is the main genre. Within that there are a lot of diversified elements – rock, reggae, Latin jazz and Afro beat, which gives it the funkiness.
(KG Omulo in concert from January in Florida)
I'm a songwriter and vocalist. I composed and arranged all of my music (under his name George Omulo) but on stage I really want to entertain the crowd.
SG: What instruments do you play?
KG: Guitar and keyboard. I compose with them but I don't play them on stage as much. I tend to focus more on the audience and the feedback – back and forth. I like to groove with the audience and that quickly becomes a two-way street.
SG: Are you a jazz fan?
KG: Yes I am – mostly traditional jazz. I'm more into the previous era like Miles Davis. I love Herbie Hancock who is still doing his thing. And I have a lot of respect for the late Sam Rivers (Avant-garde' saxophonist). I played with some of his musicians on my record.
SG: Being a drummer, Tony Williams is an all-time favorite of mine. The band Spectrum Road featuring drummer Cindy Blackman will be paying tribute to Mr. Williams on Sunday at the Playboy Jazz Festival. Sam Rivers played on Tony's very first albums for Blue Note: Lifetime (1964) and Spring (1965). Tell me about some of the cats on your album.
KG: The three that played with Sam Rivers are Anthony Cole, Ryan Smith and Brian McKee – all household names on the London scene. It's awesome to have them on the record.
SG: So along with everything else in your musical bowl, there is a jazz element?
KG: Yes, a lot of the horn progressions are jazz-based, even on the reggae influenced tunes.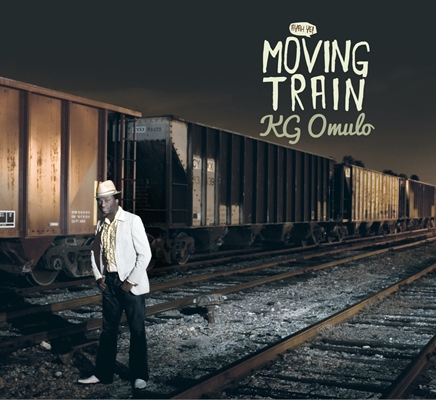 SG: What are the title and concept of your album, and where can we find it?
KG: I am an independent artist and I have self-released my project. You can find me on KGOmulu.com. The name of my solo album is Ayah Ye! Moving Train. The concept of a moving train is something in motion and unstoppable. I'm hoping that everyone will join me on board so that we can take it all the way.
SG: Ahhhh, the NEW "Soul Train!"
KG: Yes!
A Scott Galloway
Music Editor
The Urban Music Scene