"Drop Top Drive By" w/ Terri Lyne Carrington: Special "Playboy Jazz Festival" Edition






by

"Drop Top Drive By"
w/ Terri Lyne Carrington:
A "Playboy Jazz Festival"
Special Edition
Interview by A. Scott Galloway
The level of esteem afforded to drummer/composer/arranger/producer/band leader Terri Lyne Carrington doesn't get any clearer than when you read the following quote from a well-known percussion section colleague:

"She's an amazing person and an awesome-AWESOME drummer. One day when I grow up, I wanna be just like her." – Sheila E.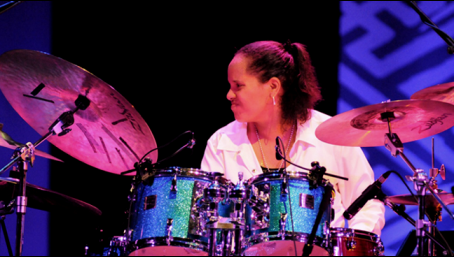 Terri Lyne Carrington has been playing drums since well before her teen years, a prodigy who has been in the public eye from a very young age. Well remembered as the original drummer of "The Arsenio Hall Show" Posse in the `90s, she has been releasing albums of varying degrees of jazz, the most recent her Grammy-winning all-female all-star labor of love "The Mosaic Project." It is that project that she will be bringing to the "Playboy Jazz Festival" this Sunday, June 17, at the Hollywood Bowl featuring very special guest Patrice Rushen.
The rest of the band will consist of singers Gretchen Parlato and Carmen Lundy, saxophonist Tia Fuller, trumpeter/Flugelhornist Ingrid Jensen, pianist Helen Sung, guitarist Linda Taylor, upright & electric bassist Mimi Jones, and Terri Lyne on drums and vocals.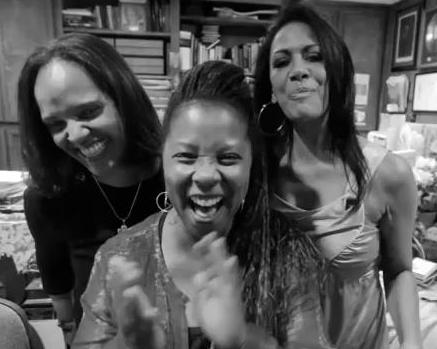 (Terri Lyne in a fun moment with Patrice Rushen and Sheila Escovedo)
Terri Lyne Carrington has also toured and recorded extensively with greats including Clark Terry, Wayne Shorter, Al Jarreau, Cassandra Wilson, Dianne Reeves and David Sanborn. She participated in the recording of a jazz tribute to a soul legend, Impressions of Curtis Mayfield, that was released this year. Most impressively, she is a Professor at her alma mater the Berklee College of Music in her hometown of Boston, Massachusetts.
I checked in with Terri Lyne (a.k.a. "TLC") during a quick break in a recording session she was doing for her next project which she will share a little about, as well as her thoughts on playing jazz for large outdoor festival audiences like the one at the "Playboy Jazz Festival" and two highlights from "The Mosaic Project" – one featuring Nona Hendryx…the other dedicated to Teena Marie.
A Scott Galloway: I must begin by congratulating you on earning the Best Jazz Vocal Album Award at this year's Grammys. It was such a wonderful concept and execution. An encore must be in the works.
Terri Lyne Carrington: I am going to do a "Mosaic Project 2," but I'm currently in the studio – today as a matter of fact – doing a spin-off cover of the music from Duke Ellington's score to "Money Jungle" (a rare and classic 1962 trio recording from Ellington at the piano accompanied by legends Charles Mingus on bass and Max Roach on drums). I rearranged all of the music and have Christian McBride (bass) and Gerald Clayton (piano) as the foundation of the tracks. I'm not sure why but I've always wanted to do something with this music. I've always loved blues but have never put it on one of my CDs. This will be a whole album approaching various themes on blues. It's quite different, though I also play a couple of songs traditional (jazz).
ASG: Duke's "Money Jungle" has such a noir-ish nocturnal jazz swing to it. I can't wait to hear what you all come up with. Have you been able to do an all-out tour with "The Mosaic Project" or only spot dates?
TLC: We've done a little bit of touring but we've all been so busy. Currently I have two horns, four rhythm and two singers. It just depends on who is available. However, because this is the Playboy Jazz Festival at the Hollywood Bowl, we're going to have a few surprise special guests sit in with us but I can't announce them. It's going to be a hot show!
(Here's a clip of an EARLY incarnation of Terri Lyne Carrington's "Mosaic Project" playing her composition "Mosaic Triad" Live in Tokyo – featuring Esperanza Spalding.)
ASG: On Sunday I am most looking forward to seeing your all-star group as well as Cindy Blackman Santana's tribute to Tony Williams band Spectrum Road.
TLC:  Yeah, I look forward to hearing her, too. I've seen a little bit on-line. I've known Cindy since I was a kid. We went to school together. Sheila E. and I are real tight, too (she's on "The Mosaic Project" CD as well). She's performing on Saturday at the Playboy Jazz Festival. It's too bad she's not on the same day, too, but that's how it goes.
ASG: Oh, the daydreams I've had of Cindy and Sheila joining you at the end of your "Mosaic Project" set for a three-way drums-only encore…
TLC: (chuckles) Yeah, that would have been cool – ha-ha-ha! If I didn't already have so many guests coming on I would have invited Cindy to come out but trying to get the sound right on two drum kits alone would be crazy.
ASG: But I absolutely LOVE that in one of your promotional pictures for "The Mosaic Project," you are clutching a pair of Cindy's signature drumsticks with her name clearly showing. Though she's not playing on the record, I saw that as a beautiful visual shout-out of sisterhood solidarity.
TLC: Nobody else picked up on that! That's hilarious. Yeah, that is so wild. I have my own sticks but I like her sticks for certain things. That's so funny you caught that – beautiful…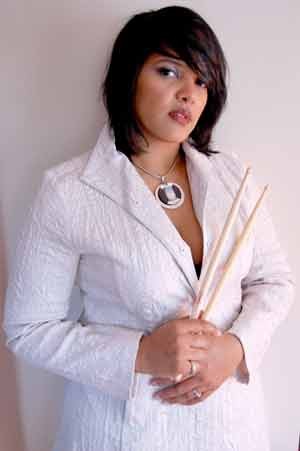 (Terri Lyne holding a pair of Cindy Blackman Santana's signature drum sticks)
ASG: The Mosaic Project was my personal Album of the Year last year – #1 – but what you did with Nona Hendryx's "Transformation" on there was especially amazing. Her original 1983 recording is a club funk classic. You inviting her to rerecord it on your CD in a serious jazz arrangement was truly inspired. Can you break down your approach to the arrangement of this song?
TLC: I felt like that song really spoke to a merger of jazz and blues and soul. That's just who I am. It was perfect. I've always loved that tune. Nona is a great lyricist and this is a timeless lyric. What the song is talking about is something we can always be reflecting upon. I love the melody…the soulfulness of it and where her voice breaks within it. I kept it in her original key. Nona jumped right in and did a great job. I grew up with that song in the clubs (laughs). Over time I've developed quite an affinity for it.
ASG: I know that you were also very close to the late, great singer/songwriter Teena Marie. "Music & Magic" on the new album is dedicated to her. Please share your feelings about "Lady T" as an artist and as a friend.
TLC: Wow… (exhales and pauses) That's still so close for me to talk about… I'm still blown away. It was just very hurtful for me… I'm not used to losing friends so I guess I've been extremely blessed not to have. Teena is probably the closest person I've ever lost as a friend. She went way too early. We can't control what happens in God's universe, so I'm in a space of trying to be gracious in accepting things. She was an amazing artist. We worked together on her last album (co-writing the jazz ballad "The Rose N' Thorn" on Teena's Stax Records release Congo Square – 2009). She had a depth that only the truly great artists have. And she was a great friend. I mean, she went with me to put my dog down…so we were really tight. I miss her.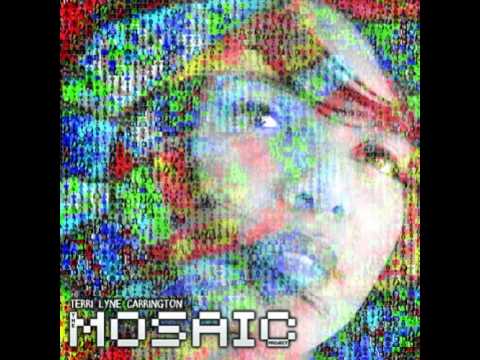 ASG: I miss her, too. One final question: I wonder how you feel about presenting jazz in big settings like the Playboy Jazz Festival at the Hollywood Bowl. I usually see you in much more intimate venues like Catalina Bar & Grill or that hit you did with Herbie Hancock at the short-lived Knitting Factory West on Hollywood Blvd.
TLC: I love outdoor festivals because I love the music AND I love to party! I try to keep it exciting and do things that people can get into – jazz heads and non-jazz heads. There are a lot of people to satisfy in a one-hour set but I look forward to the challenge.
A. Scott Galloway
Music Editor
The Urban Music Scene