"Drop Top Drive By" Interview w/The O'Jays' Eddie Levert | "Long Beach Jazz Festival" Special Edition






by

Drop-Top Drive-By Interview with Eddie Levert –of The O'Jays
A T.U.M.S. "Long Beach Jazz Festival" Special!
by A. Scott Galloway
Ain't nothin' like a live performance from The O'Jays! I can tell you firsthand from MANY occasions I have enjoyed their shows including one just last year. This year Southern California will be treated to a show like no other from The O'Jays at the 26th Annual Long Beach Jazz Festival which is taking place Friday August 9 thru Sunday August 11. The O'Jays (Eddie Levert, Walter Williams and Eric Nolan Grant) take the stage Prime Time on Saturday night on a bill with others that include Phil Perry with Kim Waters, Euge Groove and newcomer Elle Varner.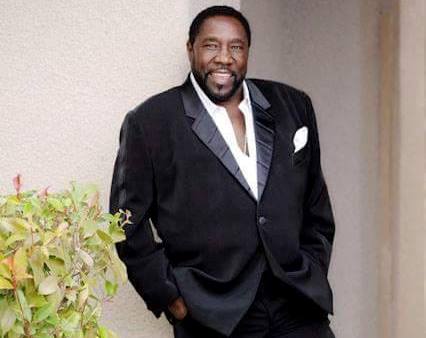 I had the pleasure of catching up for a half hour with one of my all-time favorite entertainers, Mr. Eddie Levert, about how the O'Jays intend to ROCK this year's Long Beach Jazz Festival, the O'Jays' boycott of Florida over its alleged "Stand Your Ground" and gun laws, the upcoming Annual O'Jays Foundation Scholarship "Celebration Weekend" this October in Las Vegas, and how he continues to deal with the premature passing of both his sons Gerald Levert and Sean Levert.
A. Scott Galloway: It is always an honor to reconnect with you, Eddie. My Aunt Pookie and I just saw The O'Jays last summer at the Gibson Amphitheatre which is, sadly, slated to be demolished this fall. But y'all turned it out – had us up on our feet having a good time with all those hits. Y'all were still in great voice and you could still hang with all your classic choreography!
Eddie Levert: We're just hangin' in here doing the best we can and I think we've been truly blessed. One thing that always amazes me, Scott, is our stuff was really big during the `70s and `80s. Now we're off into 2013. When we do these songs, people have raised their children on this music. There's no age limit – from little kids up to old people. They get up for these songs like they came out yesterday. I guess that says that good material, good writing, good music – and I have to throw good performing in there – will always have its place. I've been blessed to go out and reproduce that sound for the people that love that music.
Scott: All of your old footage is coming back to haunt you from "Soul Train" and other stuff we enjoy on YouTube. But I still get the biggest kick out of seeing you, Walt and Sammy (Strain) singing "Work On Me" from "The Richard Pryor Show" DVD box set!
Eddie: (BIG laugh) You know what? I was just looking at that the other day. It was so cool how the camera guy panned back and forth between the kids on the street to us performing on stage. The only thing when I see that stuff is I think, 'I will never be that thin again…' (laughter)
Scott: What have you learned over the years about playing before crowds like the one guaranteed to be at the Long Beach Jazz Festival?
Eddie: It's a whole lot different than when you're used to working up close and personal where you can stand there, sing and talk. Doing festivals, it's about a show – hit it and quit. They want to hear the music. Things move faster and you're more spread out on stage. You have to exaggerate things a bit more – they've got to feel you in back the way they feel you in front.
It also depends on the slot that you can grab. If you're out there when its dusk and the lights are working for you, you're good. If you're on in the daytime, you have to work harder. The ones that get there early, they're walking in, getting' set up. Until about the third spot, you've got a good crowd but you've got no lights. Come on fifth, you've got everything working for you – sound, lights, the people are more relaxed and the heat is not so prevalent. Now, when it gets to the night time, it's best you go on no later than the next to last act. By the last act, some of those people are asleep and they're tired. Unless you're a phenomenal act…like THE O'JAYS…you're gonna have a hard time! (laughter)
We've done a lot of these things and I'll tell you, nothing can beat being prepared. If you're prepared and you go out and do what you're supposed to do, it doesn't matter where you're at. It's the music that carries it – you being able to reproduce the way they feel when they hear those hits. Now, some things you have no control over. Sometimes the crowd is more there to see George Clinton. It might be Charlie Wilson's night or Gladys Knight's night. In those cases, you have to make sure that you're able to hold your own. And sometimes just that is enough to make you the star of the show. When you play with that caliber of entertainers, you just make sure you're doing what you're supposed to do. If they do what they're supposed to do then it makes for a great show.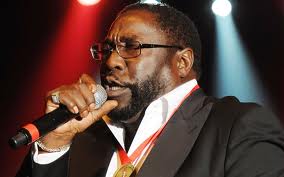 Scott: The biggest news regarding you and The O'Jays right now is your decision, in solidarity with Stevie Wonder, to boycott Florida behind "The Zimmerman Verdict." What were the tipping points for you personally in making that decision?
Eddie: Listen…I followed that trial every day. That was not a jury of his peers. Once again, the dice were loaded. What I think happened is George got carried away…and wouldn't have gotten carried away if he didn't have that gun. When I heard the tape with all that hollering, it just didn't sound to me like that could have been (George's) voice. It sounded like a Black boy. It sounds like George showed his gun first then Trayvon started fighting for his life. It is what it is…
I think the problem started with the gun and that "Stand Your Ground" law…because there has to be a parameter when you ask, 'When did that law kick in for Trayvon Martin?' We live in a society right now where people following you is a deadly thing! You could be a stalker, a rapist, a pedophile, a killer or whatever. The victim could be a Black boy, a White girl, a young kid, a Mexican – anybody. So what I'm trying to let (Florida) know is the problem started when George had that gun. When guns get into hands of people who have been abused – from what they tell me people teased George as a kid and called him 'dough boy' – the power of a gun all of a sudden has him feeling his oats. The gun made the difference.
They need to address the laws down there. What they really need to do is abolish guns but that will never happen. So at least when you have a really bad crime, you need to have a really bad punishment for anybody walking around with a gun unless it's an authority. And you have to look authority up and down real good, too, to assess who they are before you put a gun in their hand. It's a fine line but it's something that we all need to do together. Now is not the time for Black people and Black politicians to be arguing back and forth about who hasn't done what. Yesterday don't count. It's all about what they can do right now.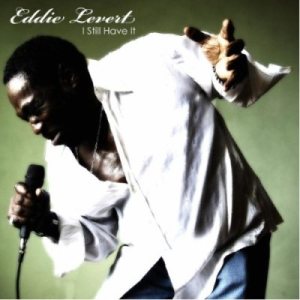 Scott: Was that decision a hard one or an easy one for you and the O'Jays to make?
Eddie: It wasn't a very hard decision for us. I'm an old guy in the game now. I've been to Florida many times. The only time I go down there anyway is to spend my money. We have a lot of fans down there so we do a lot of work there. But this is the first move of trying to change all the dirty history. If we can bring one down, we can bring down a second and a third. And we need our fans to say if the O'Jays or Stevie Wonder can't come to us right now, we'll go to them. Now that the world is so small, you can get on an airplane and be anywhere. I say let Florida know that Black people do have value…"green power."
Scott: I understand that you, Walter and Eric have another cause very close to your hearts via The O'Jays Foundation which is providing college scholarships for promising students in the Ohio.
Eddie: Our Annual Celebration Weekend is taking place October 25 thru 27 in Las Vegas with Planet Hollywood as our host hotel. On Friday Oct. 25 there will be a Masquerade Ball hosted by Danny Bakewell and Donna Richardson Joyner then a show starring Shirley Murdock and Zapp. On Saturday Oct. 26 is our O'Jays Benefit Concert hosted by Earvin "Magic" Johnson that will feature guest appearances by Stevie Wonder, Johnny Gill and Jeffrey Osborne. Then on Sunday Oct. 27, we have our Golf Tournament & Luncheon where we will announce this year's recipients of the scholarships. We are proud every year to raise money for scholarships for four to five students from Ohio. This year we will add students from Las Vegas. People can learn the details at OjaysFoundation.org
www.ojaysfoundation.org/#!about
Scott: Some people don't know that the O'Jays – during several points in the late`50s and `60s – was a quintet then a quartet. What has made "three" the magic number for the O'Jays since the `70s? We don't see new trio groups anymore.
Eddie: That has always been the nucleus of this group. Even when we were 5 or 4, there were always 3 great singers. Those other parts in no way affected the three of us from working well. Three also worked for the Bee Gees, the Delfonics, the Three Tenors, and it goes on and on. We just feel we're good at what we do and we take pride in it. That's all anybody has to do with anything they wanna do.
Scott: After all these years, is it still important for the O'Jays to record new music?
Eddie: Very much so. It's just that these young producers have a certain way they want to do things. They want to cut a track, bring it to you then say, 'O.K., sing it.' You know, I'm not used to doing things like that. I'm used to we get a song, we find a key that's comfortable for me to sing – that I sound good in – then they go cut the music. But they'll go cut the music before they even find out what key I sing in! The message I take from all that is the producer is now the star of the show. I understand that…but it don't work for me. I wouldn't have a problem with it as long as it guaranteed a hit. But I have not had any success with that concept.
Walt has a new album called Get Your Foot Off My Cadillac – all remakes. The single is 'Smack Dab in The Middle' (the Ray Charles hit). I like a lot of it but I don't think radio likes it too much. Hey, they didn't play my solo CD too much either, but I spent so much money on it I said, 'I've gotta put it out!' (laughter) We did most of the work on our albums. Most of these young guys want an arm and a leg to produce one track on you, man. So I'm like, 'Well, I know something about music.' Trying to get it played after you cut it is another thing! So there's a whole big arrangement that you have to be taught in order to do music these days.
The O'Jays have a compilation coming out through Time -Life. And we're trying to get in the studio to do new music – we're talking to record companies right now. But the music business has changed so much. I tell `em, 'Look, you better hurry up before you'll be carrying me into the vocal booth!'
Scott: I wanted to close with a personal question. Where did you pull the strength from to get on with your life following the passing of your sons Gerald Levert and Sean Levert?
Eddie: From the fact that I made sure they knew I loved them while they were here…and I know that they loved me. That was my saving grace because there was nothing I could do about any of it. I would have spent every dime I had if it could have changed anything. Do you know how helpless and hopeless you feel in that situation, man? You work for all of these things in life only for none of it to matter… You could know every head of state, every president, every king…every policeman…but it was not enough. None of that was going to help. So I get solace in knowing that me and those boys had a wonderful time.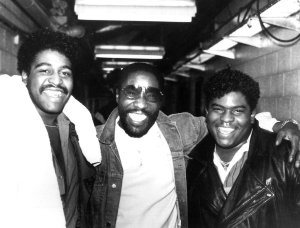 Before I called you this afternoon, I was thinking about death, Scott. Not like anything is wrong, you understand. I was just thinking, 'If I die, what would I miss the most?' Would it be my cars, my money, my clothes or having a good time? You know what it came down to? If in death you can feel the emotion of missing then I would miss the people that I truly care about and love…people that I love talking to and seeing. It's not just 'family' either. I'm talking about the guys that – when you see `em – you get a good feelin' by being around them…you have a lot of fun when you see `em and you laugh. You might not see `em for long but when you do it's always a good thing. I sat up here and thought, 'It's a dreadful feeling that I would never see those people again.' But I don't know whether or not you feel that in death. But if there is, then that's the thing I believe I would feel.
– A. Scott Galloway
Music Editor
The Urban Music Scene
July 31, 2013