Reflections From a Universal Poet | Mr. Bobby Womack






by

Bobby Womack: Universal Truth
Interview by A. Scott Galloway
On March 4, 2014, Bobby Womack will turn 70 years-old.
That day will mark an amazing milestone for a music man whose legacy spans from singing gospel & R&B, respectively, with his brothers in The Womack Brothers and The Valentinos under the guidance of the late great Sam Cooke to writing and playing guitar behind kindred spirits such as Aretha Franklin, Wilson Pickett, Sly Stone and Janis Joplin. After a few solo albums on the Minit/Liberty Label, Womack came out in earnest in 1971 on United Artists Records with one of the greatest soul albums of all-time, Communication, where he excavated The Truth from his own spirit in songs such as "Give it Back," "That's the Way I Feel About Cha" and a young Leon Ware's "Come L'amore" as well as the soul inside of songs by Pop peers such as James Taylor ("Fire & Rain"), Bacharach & David ("Close to You") and Ray Stevens even ("Everything is Beautiful").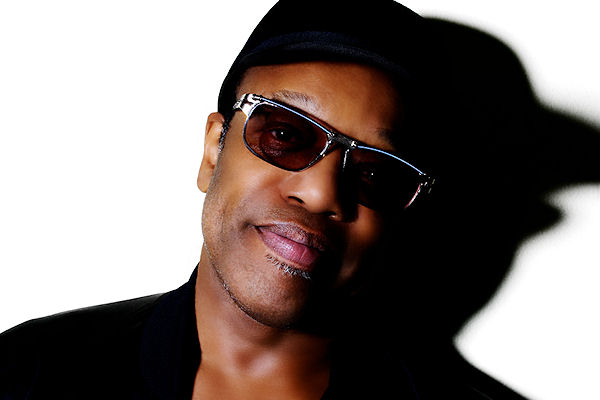 Over the next couple of decades, though never clockwork consistent, Womack would manage to deliver many more unforgettable lasting musical mementos including an autobiographical song used as the theme for a gritty action flick ("Across 110th Street"), "Breezin'" (made world famous by The George Benson Band as arranged by Claus Ogerman). "Stop On By" (further popularized by Rufus featuring Chaka Khan), "Inherit the Wind" (with sax man Wilton Felder of the Crusaders), "No Matter How High I Get" (with Patti Labelle), "If You Think You're Lonely Now" and "I Wish He Didn't Trust Me So Much" – a mere few among many.
Though he's released three or four CDs since the `90s (including a Christmas album), the last project he proudly claimed is 1994's eclectic Resurrection which he recorded for Rolling Stones guitarist Ron Wood's short-lived Continuum imprint. That is until last year when he returned from a self-imposed sabbatical to gift the world with a unique addition to his canon entitled The Bravest Man in The Universe. Produced in the U.K. by Damon Albarns and XL Recordings' Richard Russell, it sounds nothing like what longtime Womack fans are "soul accustomed" to. But beyond the stripped, high tech modern digital aural soundscapes lie some of Womack's most introspective musings to date in titles such as "Whatever Happened to The Times," "If There Wasn't Something There" and "Nothing Can Save You." The album sounds like excruciating yet spiritually necessary rebirth…
The New York Times praised, "The catch and grit in Mr. Womack's singing is an amazing thing." Meanwhile, NPR observed, "Womack slips so seamlessly into the sound of right now that it nearly makes you forget that he was gone so long."
The release marked the start of renewed live concert activity for Womack that has seen him on stages in three continents, recent stops including Rio de Janiero, Brazil and Los Angeles, California. I had the pleasure of seeing Womack in L.A. at the recently opened Saban Theater (formerly The Wilshire Theater) in Beverly Hills. Womack sang his soul out at The Saban…rocking a good percentage of his hits for a highly appreciative L.A. audience. His 14-piece band (6 rhythm, 5 horns, 3 singers) was tight as a unit but a bit underwhelming individually. Unfortunately,  Womack never picked up a guitar himself… Still, I had a ball hangin' with my girls Dusean & Lisa singin' along to the DNA-imbedded lyrics of most all of the songs mentioned above plus "Nobody Wants You When You're Down and Out," "Woman's Gotta Have It" and "Jesus Be A Fence Around Me." 
Earlier that week, I had the pleasure of speaking with Womack. The following are a few salient thoughts that I grabbed from "The Preacher/Poet" about life, survival and "The Bravest Man in The Universe" in anticipation of his three dates this weekend at City Winery in New York (December 20-22).
"The bravest man in the universe is the one who has forgiven first."
On recording The Bravest Man in The Universe with Albarns and Russell:
Womack: I enjoyed the process. I wrote one song five different ways before we did the one that came out on the record. They asked about things that happened to me when I was a kid. As fast as I told them, they came up with the song. They asked me to sing a song from my childhood gospel days. I started singing "Deep River." Before I even got to rock the chorus they said, "Why don't we record this now? We completed most of the tracks face to face – in front of each other.
At first, I thought the songs should have had more music – more instruments – but at same time I was learning something different – a new generation telling me, "You don't need all of that! Just a few instruments – your voice will carry the rest."
I've never been into sounds just for sounds sake. It's my voice the people are listening to.  I fell in love hearing me not overproduced – with my voice way upfront. 
What works is the truth.
On U.K. audiences vs. U.S. audiences 
Womack: When I performed in Europe, everywhere I went, people said they loved the new album. Then I'd play Chicago or Detroit and it was clear to me that these people never heard the record – radio didn't play it here! They were hollering for all my old stuff. When you first record a song, you never think you'll be stuck with it all your life. It's a strange position to be in… "Who do I be today?"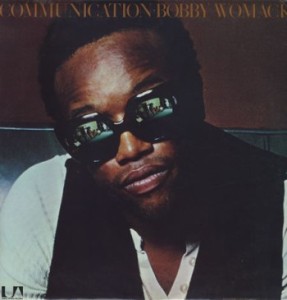 On the photo of just his hand on the CD cover
Womack: I was sitting with Damon talking and absent mindedly twisting my hand. I took my thumb and put it in back of my hand. "How can you do that," he asked me? I told him it was a freak of nature. He said, "Let's make that the cover of the album." I said, "Are you kidding?" "No! Every album cover you've taken has been a picture of you but not of the hand. You have long fingers and you play an instrument with them. Show the people the tools of your trade." Good point. 
Damon always saw things different. We took turns pitching ideas. Working with him on this CD and me having not done any recording in so long, there were things I was afraid of. I joked, "When I started making albums there was a group called the Monkees. Today there's a group called The Gorillaz!"
Womack: I've got Harold Payne, Hense Powell and my drummer Bubba who used to be with The Temptations. I'm also blessed to have my daughter Gina Ree singing with me. She's got an album comin' out soon but I told her to travel with me first and learn the road. You've got to be a good backup to be a good leader. Music has a lot to do with timing and feeling. My group is like family. They all play for other people and go off in different musical directions on their own like my trumpet player Rahmlee Michael Davis – he's got an album coming out where he's singing! 
So together, we're all like an abstract painting. Every performance, I don't know what will happen `til I get on stage. Traveling on highways and through airports is harder than going on stage and doing the gig. Even then, I can't stay on stage as long as I used to. But I keep motivated by making new fans.
On not recording for over a decade:
Womack: I left the business to find myself…and to spend time with my kids. But I could never retire. Women always think it's best for a man to retire but, I'd have nothing to do! For a while I didn't believe I had anything more to say. When I started out, success was being able to buy my parents a house and cars. But success when you're not ready for it is like a lost ball in tall weeds… I've often felt more lost offstage than on. I've been out here 50 years. I think, "Why do people still want to hear me?" Then I walk on stage and hear the people screaming my name – it gives me reassurance…has a positive effect.
On being a "Soul Survivor"
Womack: I think about all of my friends that have gone before me – my brother Cecil, David Ruffin, Wilson Pickett, Solomon Burke, Eddie Kendricks, Otis Redding , Sam Cooke… How am I still here? Hell, I invented The Wild Bunch! I figure there is something positive still left down here for me to do. I call it representing all of my friends that are no longer here. Once I get an A on my report card from all of them up there, then I'll get that call.
Interview conducted by A. Scott Galloway
(Lookout for a collaboration between Bobby Womack and Van Morrison!!!) 
A. Scott Galloway is the writer of the liner note essay for the 2008 compilation
The Best of Bobby Womack: The Soul Years (EMI).