Our Conversation with Jazz Great Joe Sample






by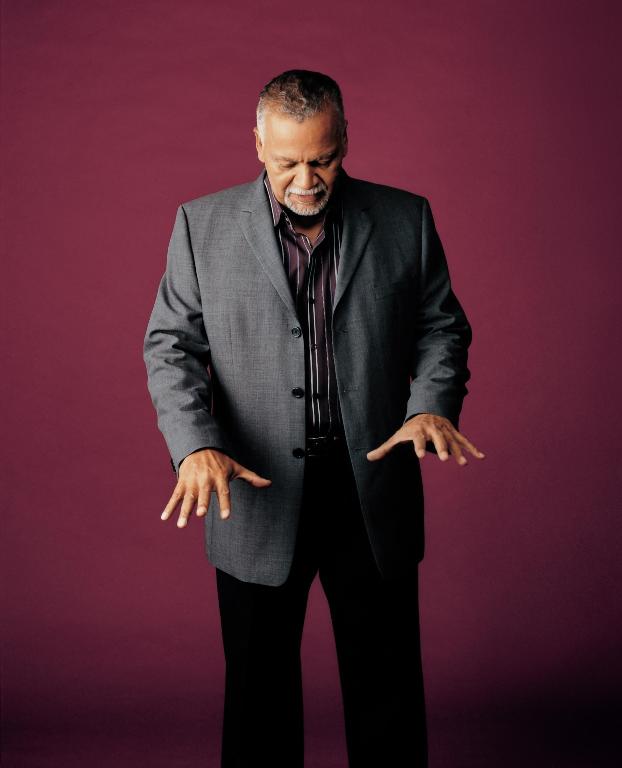 Joe Sample
A legend from day one for Jazz Music & a legacy unlike any other, T.U.M.S. is very excited about the interview between our guy, Terrill Hanna & Mr. Joe Sample! Mr. Sample is slated to appear in this upcoming weekends 5th Annual Jazz In The Garden – in Miami, Florida (3/20-21/10)! He stopped by the scene to speak on that performance to happen, News about The Jazz Crusaders projects down the line for 2010, some insightful dialogue & much more! Enjoy!
(Published on: Mar 15, 2010)
TERRILL: The Urban Music Scene.com is more than welcome, very excited about having this beautiful interview conversation with one of the greatest piano jazz players in the world, in the history of the game of jazz, we welcome Mr. Joe Sample to The Urban Music Scene. How are you doing Mr. Sample?
JOE: I'm doing fine and thank you very much for giving me such a wonderful invitation.
TERRILL: You're more than welcome sir. Next week, The 5th Annual Jazz in the Gardens in Miami hosted by Tom Joyner, will be on and you are slated to play. Are you looking forward to that big concert?
JOE: You know, I heard about the concerts in the Garden from previous years, but of course this is the first year that I have really gotten into it. I can learn what it's all about. I must compliment Mr. Joyner. He has always been very interested in music. He is a music lover and I have performed live on his morning radio shows. I did it once and I was supposed to recently do it again, but something came up and I couldn't do it.
TERRILL: This is a great time to pay him back, huh?
JOE: Oh yes. And it's always wonderful when you find people who really believe that music is a true part of the culture and you get out and support it. That's how it was when I was a child, a youngster, a teenager all throughout the 60's the 70's. It was just tremendous love of music.
TERRILL: How do you look at music from your pivotal growing period? I mean your earlier periods of the 60's and 70's with the Jazz Crusaders, as compared to today's sense of contemporary jazz music?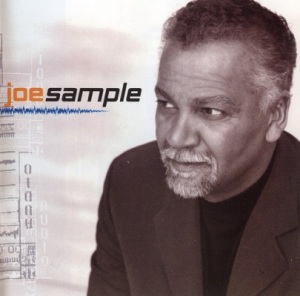 JOE: Well, recently I have been listening to a lot of the XM (Sirius Satellite) on the real jazz station, and yesterday I thought that the programming was very, very, very wonderful. I noticed that most of the music that they were playing was basically created in the 1940's and the 1950's. Now in the 1940's I was a kid, and the 1950's I was a teenager going into young manhood. In 1960 I was 21 years old, and I sat back and I said you know what, I grew up on this music. I love this music, but also recognized that I didn't create that music. I took a look at what the previous generations had done and I turned it into my generations of music. And yesterday after all of these years, it was really fascinating to me to have a full day of listening to the music of the 40's and the 50's and even into the 60's. The thing about what am I doing now, is right now currently I am writing for the Hamburg Jury Big Band known as the N.T.R. Orchestra. So this music isn't the same as the 1940's or the 1950's, but its certainly has the roots of the American jazz groups I should say. So it's fascinating for me to have witnessed all of these changes, yet still they have the core of all the these changes. You still have the roots our music.
TERRILL: When you take from that sense of a dynamic sound from back then and move into an area, or sense of years in 80's, 70's and 80's jazz crusaders or more fusion, a more funkier sound, how did you come from a big band, more traditional jazz to more of a contemporary jazz sound?
JOE: Well I believe that the roots of funk were always there.
TERRILL: Ok.
JOE: When I remember James Brown, he was working the chitlin circuit. I remember Ray Charles, when Ray Charles worked the chitlin circuit. Ray Charles had one of the most fabulous bands, and he had David "Fathead" Newman. He basically had the soul, rhythm and blues, and jazz all mixed up in his one band. Ray Charles also loved to play jazz at the piano also. What was it, 1961 or so? And in the early 60's, he became known as the soul man. He took the gospel music and placed it into his own personal music. He actually put in country music, which he did a record of all the great country songs. And then here comes James Brown in the mid 60's and he comes up the beginning of funk. But it has always been there, smoldering right beneath the surface. Those are the roots I'm talking about. Its always something there that you can recognize. If I take this feeling and play it like that, you could call it this.
TERRILL: Considering the background of that old school sound of R&B and much of which of course we've heard over the years, with your connection, founding with the Jazz Crusaders, do you ever today in 2010, feel the itch or a desire to bring that group back together? Are you guys ever coming back together to do something like this again?
JOE: We are planning on doing some things this Summer. It's not the Crusaders, the Jazz Crusaders.
TERRILL: The Jazz Crusaders, yes.
JOE: We want to play the music of the 1960's. Yesterday when I was listening to XM (Sirius Satellite) radio, the real jazz station, they kept playing some of the tracks from a live recording we did at the Lighthouse, perhaps in '66 or '67, and I wrote this piece called "Scandalizing". While I haven't heard this thing in 40 years, and it was so refreshing and I said 'Wow, that music is wonderful'. I love the music of the Jazz Crusaders, but by 1970, Woody had moved onto something else, and ended up with Street Life in '79. So it's always a pleasure to go back, and to create the music again and to play it with that same feeling, which on my live shows, I have been doing. Our very, very first recording and the title track is titled 'The Freedom Sound'. It was the very first composition I wrote. That I wrote that was ever recorded and it was the title of the Jazz Crusaders very first recording. I have recently been playing that live, and people love it. It's fascinating, it is so unlike, well let's say "Spellbound." It has its own unique character.
TERRILL: Speaking of what was said earlier in your statements about 'Street Life' back in 1979, just out of coincidence, 'Street Life' is (was) our Video Of The Week (ending 3/14/10) on The Jazz Page, with you and Randy Crawford. Which automatically leads to the next question: The last two albums you had recorded with Randy Crawford – the 'No Regrets' album, and the one prior to that, what was it like to be in the studio with Randy? On and off the stage?
JOE: Well I know with Randy, I come to the studio, I know what is going to happen. First of all the musicians there: it was Christian McBride, and there was Steve Gadd, and I like to go in with a trio because I always like to have one opinionated force that is creating the record and since I'm, it was my idea, and I have arranged the music than I am the very opinionated power in that room.
TERRILL: Right.
JOE: A lot of that music is going to feel and sound, and we decided to do that because of Tommy Lipuma and Pat Raines, our manager and Randy, we all pick the songs. Tommy Lipuma and I, and our manager pick the songs and Randy said 'I don't want to know anything about anything you just did, as you begin to choose them I'll let you know if I like them'. And this is what Randy did. So by the time we got to the studio, I knew that we were going to nail every single piece that we did. We were going to nail it, first take or second take. So I got to make sure that everything is correct on the paper. Because I don't want us to have to stop. Because I have inconsistencies written on the paper and the paper is just a basic guide. So we will know where we are and that's what we did. Most of the recordings that I have ever done with Randy Crawford have always been one and two takes and that's the way I have always recorded since 1961.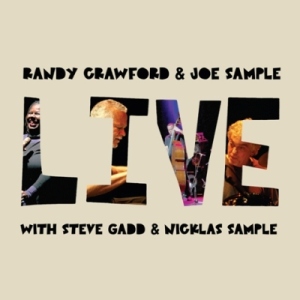 Joe Sample & Randy Crawford/Street Life
We used to only get two takes a composition. You would do side A in three hours on a Monday, come back Wednesday and you do side B in three hours and you only had two takes. So we were like fighters stepping into a championship fight.
TERRILL: Wow. And you know what came back is a wonderful production of 'No Regrets', which I believe was Grammy nominated.
JOE: Yes. I think I had fifteen other nominations, but I have never won a Grammy. Maybe before I die I'll get one, but to me it's no big thing anyway.
TERRILL: Right.
JOE: And but it is nice to know that the recording was very respected and to be honored and a nomination is also wonderful.
TERRILL: We want to share something with you I think would interest you. I believe it's something that a lot of people would love to hear come to fruition, if indeed possible. Last year we had the opportunity to interview Jeff Lorber, another great keyboard jazz player. In the interview, I had the chance to ask him if he would be interested, it would be a dream collaboration, if three great piano players, such as yourself, Jeff Lorber and George Duke ever came together to collaborate on an album similar in style to the recent Stanley Clark, Marcus Miller and Victor Wooten (SMV).
JOE: Yes.
TERRILL: And Jeff said that he would be all game to that, but didn't know how everybody else would think about that. What's your thoughts about a project like that? Would you do something like that?
JOE: Well I have recorded with Bob James, a two piano thing. If it would come to three pianos, maybe six hands, you don't have enough frequencies in the spectrum for six hands. That would never occur to me because we know four hands or two pianos playing together. A third piano coming in, of course it could be possible. It could be two pianos, but also electronic instruments. It could be possible in that category, you know like acoustic piano and then a Fender Rhodes and then maybe a synthesizer, or two acoustic pianos and a Fender Rhodes electronic piano. They would have to have different sounds.
TERRILL: Yes. They would have to definitely come in the house big time with all those pianos and the arrangements. I mean that was a very interesting question that came about and he really enjoyed the thought. I'll share that with him next time we talk.
Last but not least, are you planning on a solo recording again?
JOE: You know what? At late night I've been up there writing for the German band and at least half of the time I'm up there doing solo piano. Yes, I want to tremendously. My piano is going back to the Steinwave refit shop and they're going to re-string it. In the meantime, my biggest thing is looking for the repertoire that I would love to put together. I would get into that. Yes I would certainly like to do another solo piano album as soon as possible.
TERRILL: You had mentioned earlier that you're going to be on tour a little bit this year with the Jazz Crusaders?
JOE: Yes. Yes.
TERRILL: Great! We'll make sure to add the information on our Concert/Festivals page. I'm looking forward to come out and support you and I know next week in Miami (5th Annual Jazz In The Gardens), those people are going to be surrounded in the whole spectrum of love when you come up on stage Mr. Sample. On behalf of all the writers and our readers here at the Urban Music Scene, we say Thank You. We definitely appreciate all of the music you have given us, which span well over forty years and we just really hope and pray that you keep it going for us one more time.
JOE: Yes. I'm having fun and all I want to do is just live long enough to continue to have fun.
TERRILL: Well boss man, thank you so much! Hopefully when that next album comes out, we'll do another interview?
JOE: Oh yes…oh yes, definitely!
TERRILL: Thank you so much Mr. Sample and we'll talk to you soon.
JOE: Alright. Bye-bye.