Dionne's Duets Best of 2014






by

Legendary Dionne Warwick Brings Out the Best In Friends Old and New on All-Star Duets Project Feels So Good
Interview by A. Scott Galloway – Music Editor – The Urban Music Scene
In a season that has seen superstars such as Aretha Franklin, Smokey Robinson, Barbara Streisand and Barry Manilow releasing concept projects of collaborations and/or cover songs on major labels, Dionne Warwick's all-star duets project Feels So Good on the independent Bright Music Records label is the qualitative "David" superior to all of those "Goliaths" put together. The reasons are the compatibility and sincerity of the performances – intimate offerings that resonate with warmth often missing in those other high wattage/low heat projects. And then there are the songs, many of them Burt Bacharach & Hal David chestnuts that only get better with time. Dionne is a master of duets who has enjoyed timeless hits be it with The Spinners on "Then Came You" in`74 or Jeffrey Osborne with "Love Power" in`87 or even the four way collaboration "That's What Friends Are For" with Stevie Wonder, Elton John and Gladys Knight.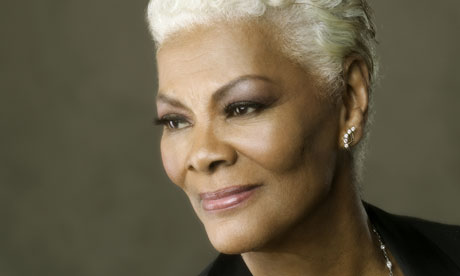 For Feels So Good, Dionne's son, producer/songwriter Damon Elliot, invited a rainbow of artists to select a song apiece that they have always loved in Dionne's catalog that they would love to sing with the legend as a duet. In came artists ranging from veterans Cyndi Lauper ("Message to Michael"), Gladys Knight ("I Know I'll Never Love This Way Again") and Phil Driscoll ("This Guy's in Love With You") along with younger artists such as Ruben Studdard ["You'll Never Get To Heaven (If You Break My Heart)"], Mya ("Close to You"), Eric Paslay ("Every Once in a While") and Ne-Yo ("A House is Not a Home" – the only one recorded in Florida). From Reggae star Ziggy Marley to Country sensation Billy Ray Cyrus to singer/actor Jamie Foxx the list grew more and more organically explosive. The finishing touch: duets with her granddaughter Cheyenne ("Let There Be Love" produced by Narada Michael Walden) and her son Damon (Bacharach & David's world peace gemstone "The Windows of The World") that bring a heart-tugging family affair touch to the proceedings. The end result is performances not competitions with a continuity magnificent from end to end.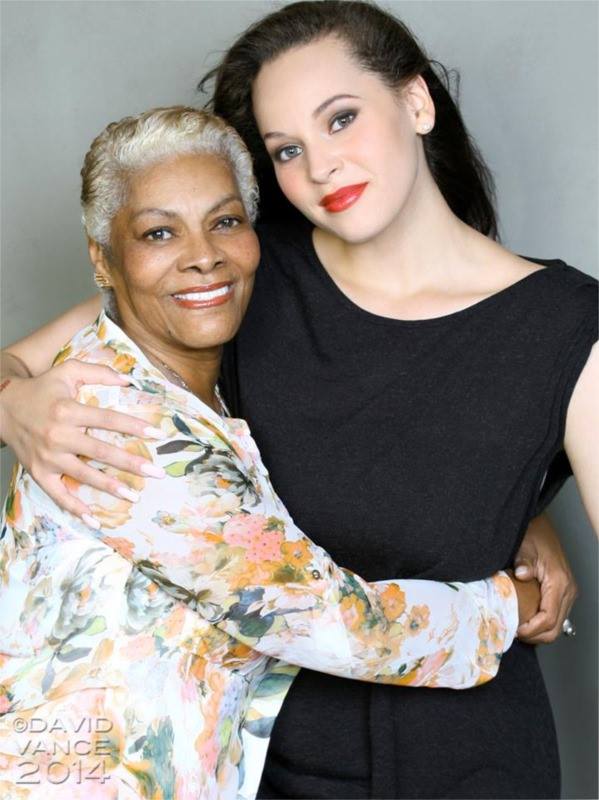 Dionne and granddaughter Cheyenne
Though I only had a brisk 20 minutes of time, I spoke with Ms. Warwick about how this delicious new CD came together, a look back at her classic duet pairing with the late, great Isaac Hayes, plus received a bonus surprise when she shared with me a side endeavor in interior design that she has been working on for decades which I knew nothing about. In celebration of her 74th birthday (December 12), here's Dionne in a conversation that truly Feels So Good.
A. Scott Galloway: I absolutely adore your new Feels So Good album…such warm mutual expressions between artists in every song. How did this all begin?
Dionne Warwick: It was my son Damon Elliott's idea. He produced it, gathering all my duet partners…people he felt would compliment me vocally. We've been talking about it since last summer. We got in the studio mid-September and it came out a few weeks ago (in November). It was such a joy to do.
ASG: Who was the first artist on-board?
DW: Gladys.
ASG: Hey now – that's what friends are for, right?
DW: Exactly. (laughs)
ASG: You two sang "I Know I'll Never Love This Way Again" and what was clearly audible to me was your sincere generosity. You really let Gladys shine on the song as you have nothing to prove. That song will always be your hit from 1979 so you just sat back, sang your part lovely as always, then enjoyed the ride of letting Gladys fly, singing her heart out.
DW: Thank you. It was wonderful. She's always a bunch of laughs…reminiscing as we always do. She was doing a song that is her favorite of mine so it was very easy. That session took place in L.A. at Concord Studio. We were done and out of there in a couple of hours.
ASG: I love it. Did you record all of the duets in the studio together with everybody face-to-face?
DW: Yes, I recorded with everybody together. That's the only way you do a duet.
ASG: I totally agree though that is NOT the norm with so many sessions done today. I can't tell you how many times I've asked artists if they recorded together and the answer was, "Oh, sadly, no…" Your duet with Billy Ray Cyrus on the moving composition "Hope is Jus Ahead" was very touching…a deeply purposed country song exploding into a big rousing sax solo.
DW: I had never met him before that. He's a lovely young man. And he wrote an incredible song. That came out of the unfortunate happening at Columbine in Colorado. When Damon happened be in his presence at a late show, he told him, 'My mother loves this song.' Billy said, 'If she wants to sing it, she's got it.'
ASG: I really get a kick out of your Reggae version of "Raindrops Keep Falling On My Head" with Ziggy Marley…especially your background vocals. I call them your "I-Dees" in the spirit of Bob Marley's female singers the I Threes.
DW: Clever. I like that (laughs) I've known Ziggy since he was born. His father and I were very dear friends. We were going to record together but unfortunately it didn't work out. Damon is a friend of Ziggy's so it was a very easy call. Raindrops was Ziggy's favorite song. We recorded at Black Box Studio.
ASG: When you look at songs like "A House is Not a Home" or "You'll Never Get to Heaven" then doing them in new ways, what is it like to revisit these gems that have been such classics for you after all these years?
DW: It was wonderful to bring these songs into the 21st century…put a new spin on them with the youthfulness of the folks I recorded with bringing their A-game.
ASG: Was there a difference in the way you worked with Burt Bacharach & Hal David in the `60s vs. Burt Bacharach & Carole Bayer Sager in the `80s?
DW: Burt worked the same way in both situations. He's the musician's musician as far as I'm concerned, so musically it was always the same. But there was a distinct difference in the way he worked with Hal and Carole. I think it had to do with the longevity of Hal & Burt. Also being married to Carole had a lot to do with the difference, too. Basically, Burt was the one who controlled the recordings when he worked with Carole. With Hal, they were both producers.
ASG: Did you have a preference in which worked better for you or did both give you exactly what you needed at the time?
DW: Recording in any instance with any of the producers I've worked with has always been the same. I come prepared as they do and that's basically the criteria.
ASG: "Déjà vu" from the pens of Isaac Hayes and Adrienne Anderson was one of the sexier songs you recorded in your career. You did it here with Jamie Foxx. What was that session like?
DW: Jamie was a bunch of fun as you can well imagine. That was his favorite song. He's a very talented singer and musician.
ASG: Did he play piano on this one as well?
DW: No, he just sang.
ASG: What's also fantastic is that a year or so ago, Soul Music Records out of the U.K. headed by our mutual friend David Nathan reissued A Man and a Woman, the double live album you recorded with Isaac Hayes in 1977, just one example of how well you have worked with others in the past.
DW: We recorded in Atlanta. It was a wonderful tour, so different than anything either of us had ever done at the time. It was a joy to work with him. He was without a doubt one of the most talented people I ever knew.
ASG: Did you and I Isaac remain close until his passing in 2008?
DW: Absolutely. At some points Isaac thought he was my father. Where are you going? You can't stay out after twelve o'clock – just craziness.
ASG: What? I can imagine how nutty Ike must have been. Well, where do you go with this Feels So Good project now? How would you like to bring it to the stage?
DW: I would love to have a few of my dear partners do a couple of concerts with me. Of course, it's all dependent on schedules. I would love to have ALL of them come out at one time for a gala event. That would please me very much.
ASG: Would you like to do another project like this with 12 different people?
DW: Oh, I'm certain there are many more young people I'd love to work with as well as my peers. We'll see how things go with this one out.
ASG: It was just brought to my attention that you've been doing some interior design. Tell me about your segue into that line of work.
DW: I've been doing that for the last 35 years. It's been a very well kept secret. We've done several homes and offices for people we've known in the industry and outside. It got to the point that I felt people should know about this. It's another side of me. I have people come to my website and see the work I've done over the years. Maybe they'll say, "Hmmm, let's see what Dionne could do with my house." The website is www.wgdesignlab.com
ASG: What does the "G" stand for?
DW: Garrick, my partner Bruce. Our most recent project was the Black Ensemble Theater in Chicago. We did that last year and it took us about 3 months.
ASG: Wow. Did you study Interior Design at some point along the way?
DW: No, I never went to school for it. It's very much like my music. Music and design have a very close relationship. In music you have highs and lows and "textures" as you do in design. I find it very easy to coordinate the two of them.
ASG: I've found that in many creative people like Miles Davis and Tony Bennett who are also fine painters, their talents spill over into multiple areas.
DW: Exactly. That's why I made a conscious decision to let people know that there is another side of me that they may enjoy employing.
ASG: Well, if I ever win the lottery I would absolutely love to have a wing of my home designed especially for me by the great Dionne Warwick.
DW: Well it would be my pleasure.
by A. Scott Galloway
Music Editor
The Urban Music Scene