Black History Month Special: Valerie Simpson: Reflections From Soul-Pop's Windmill of Amour






by

Valerie Simpson: Reflections From Soul-Pop's Windmill of Amour
by A. Scott Galloway
Best known as half of the songwriting/performing duo Ashford & Simpson, Valerie Simpson is under-recognized today for her multi-faceted accomplishments as an individual singer/writer/pianist that was also a featured vocalist on the projects of others, plus recorded solo albums. She never scored a solo project that sold like Carole King's Tapestry – a historical breakthrough that inspired many women singer/songwriters – but Valerie's third and most recent solo project, Dinosaurs Are Coming Back Again, deserves serious attention for showcasing the lady's singing, playing and writing skills in a cornucopia of themes and styles.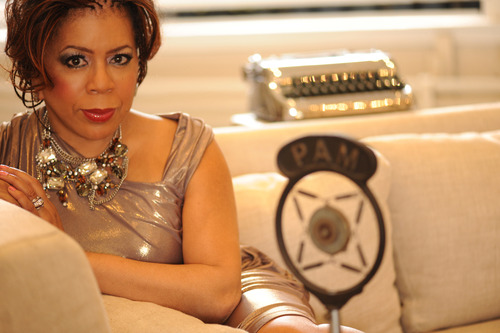 In the comprehensive interview that follows – specially commissioned to coincide with her participation in this year's "Soul Train Cruise" Island excursion from Sunday February 22 to Sunday March 1- she reflects on the roots of all three skills, her association with Motown, the inspiration behind her latest album's key songs (including Nina Simone's final appearance on a record), the shifting tides of artists yesterday and today, and how she is approaching her artistry alone after the passing of her longtime life and musical partner Nickolas Ashford in 2011.
A Scott Galloway: Did you see what you were doing as a musician as a calling?
Valerie Simpson: It kind of evolved because, in the beginning, I didn't even see it as an occupation. I didn't know any writers that wrote songs for a living. So the fact that we were able to have so much fun writing songs and then somebody would like a song, take a chance and actually give us an advance – whether the record became a "record" (hit) or not – opened up a world that we didn't know anything about.
Galloway: What did you think you were going to be doing as an occupation while music was a fun in-the-side thing?
Simpson: Well, I was in high school so I hadn't made any career decisions. When music opened up as a way that I could make money, all other thoughts took a backseat. Right away I saw it as a way out.
Galloway: What initially drew you to piano, singing and songwriting, individually?
Simpson: My grandmother was a minister. She had a piano in her house and we lived upstairs. I would go down and play. I could always just play – I didn't have to learn it. I played by ear. It was a gift having that musicality. I played the piano for her church and sang…just something I did all my life.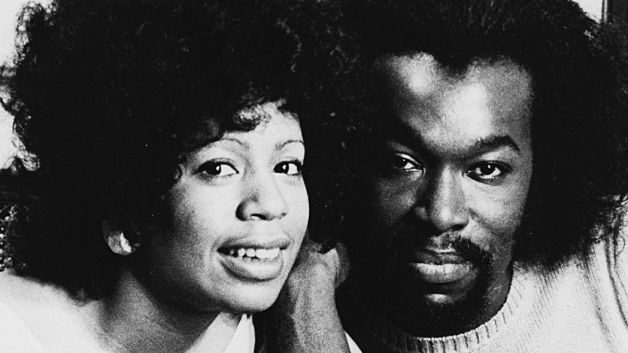 The songwriting came about through Nick, my church in Harlem and our little group needing some original songs. Because I played the piano and he already wrote gospel songs, it was a natural thing for us to team-up and see if we could come up with something. From there, somebody came to the church, liked what they heard and asked if we wrote love songs. Those things just fell into place. Sometimes you have no idea what your purpose is. It's just shown to you.
Galloway: Who were your specific inspirations in piano, singing and songwriting?
Simpson: It started with gospel groups like The Caravans, The Ward Singers and, of course, Aretha Franklin who was singing with her father (Reverend C.L. Franklin) from a very young age. She had that same gift of being able to play piano so I admired that. Also people like Nina Simone as a singer/piano player. I came to know them all later in life but I came up admiring them.
Galloway: Your first recordings were with gospel groups and in your first duo with Mr. Ashford, Val & Nick. You were prominently featured on Quincy Jones' Walking in Space (1969) and Gula Matari (1970) LPs. Then you recorded two albums as a solo artist for Tamla/Motown. Was a solo path something you wished was better cultivated back then?
Simpson: I was a producer at that time with Nick. I wasn't thinking of myself as an artist. I thought of myself as a vehicle for utilizing these extra songs we had but nobody else to sing them. We had a couple of songs and figured why not put them on me to get them out there? It became my first album, Exposed (1971).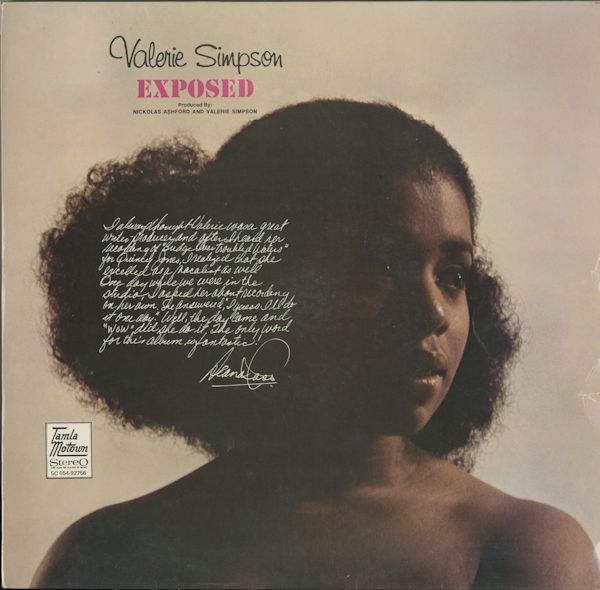 It would have been great if it had been a huge hit…anything would have been great. It got good reviews but Motown wasn't really interested in promoting me as a singer. They saw Nick and me as a songwriting team for the label. They just let us do little things to satisfy us (chuckles) – "keep the kids happy."
Galloway: Did you do any gigs as a solo artist?
Simpson: No. I only did 3 or 4 dates. But one of them was at The Troubadour (in West Hollywood, California) where I was the opening act for Donny Hathaway.
Galloway: What were your shows like and what was it like to watch Donny?
Simpson: It's only later on that you "get it" with stuff like that. I was so green – it was my first showcase. We were both of the same genre – singer/player/writers. It was an honor to share the stage with him. Years later while I was still single, drummer Ric Powell brought Donny over to my place. Donny Hathaway sat in the living room of my small apartment and played on my upright piano from the evening until the wee hours of the morning. We were great admirers of each other. Back then we didn't tape everything that happened in our lives the way we do now. Otherwise I'd have a tape of that!
Galloway: Have you ever felt as a woman and/or as a performer, like a sex symbol? Did you have a lot of admirers?
Simpson: I wasn't "out there" that much. It wasn't long before I became a duet with Nick and not long after that we were a couple. So my days of being aware of that kind of attention were kind of limited and short.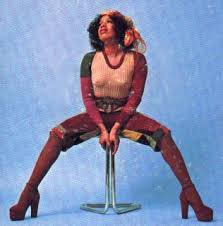 Galloway: Did you enjoy that short period…and even after you were with Nick?
Simpson: Oh, yeah. You're up there trying to be as alluring and captivating as you can possibly be. I got my share of attention, I would say.
Galloway: Your latest album, Dinosaurs Are Coming Back Again, really deserves wider recognition and a deeper listen. I can only guess that timing was a factor when you put it out in 2012 so close to Nick's passing.
Simpson: I always do two or three songs from "Dinosaurs" in my show now and they go over really well. Also, unless you are a real current pop/R&B singer like Beyonce' or Taylor Swift, you can keep one record out there for a long time. It will always be new to somebody.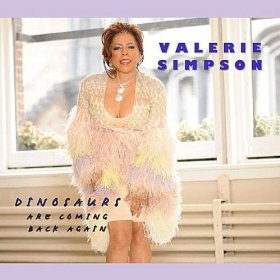 Galloway: The first song I must get the story about is "Make it Up as We Go" which features Nina Simone in her last recorded performance. How did your relationship with Ms. Simone and this song develop?
Simpson: I can't even remember how we first met…but we used to have a club called 20/20 on West 20th Street that held about 250 people. Nina played there and stayed at our home during her engagement so I got to know her very well. She was a very eccentric woman – fun, interesting and challenging. She later did The Sugar Bar as well – jumped up and sang "Purple Rain," all the way live and real.
When I was working on "Make it Up as We Go," it sounded very European to me. Nina had been sick but I heard she was doing better so I called and asked if she would consider doing a duet. I sent her the song and she liked it. So we flew to the south of France, stayed in her home and recorded it together in a studio – we took an engineer with us. We had a great time. It was always a very exciting time with a personality that bold and strong. Even though she was known to fall out with people, we never fell out over all the years.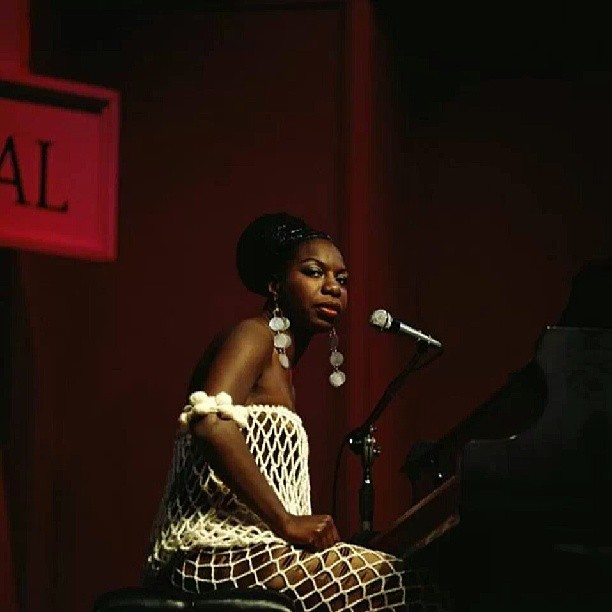 Galloway: How did you first meet Ms. Simone?
Simpson: I can't even remember…except to say she was very much aware of Nick and I and our songs. When "I'm Every Woman" was out by Chaka, I remember her calling saying how excited she was and what a hot song she thought it was. We had a mutual admiration society and I thought she was one of soul music's greatest pianist/song stylists. People still put her music in films because the songs are so originally hers – a sound that really gets to you…timeless. There is no style to it. It's just Nina.
Galloway: The mood of this song feels very much like Film Noir.
Simpson: I was just playing some strange music and Nick started all that talking in the front. Suddenly, we felt like we were transported to another place. We didn't try to reshape it into something that could play on radio. We played it out just the way it started…a European kind of piece that could have been written in the `40s.
Galloway: Did you two always follow where a song was taking you?
Simpson: We tried to but, of course, there are times you realize you need to be more radio-friendly so you adapt it afterward. Initially, there's "the muse" that you hope will visit. When it does, you let it have its way. Hopefully you come up with something beyond yourself which is where you really want to go. You don't want the stuff you'd usually play. You want to be given something beyond the norm.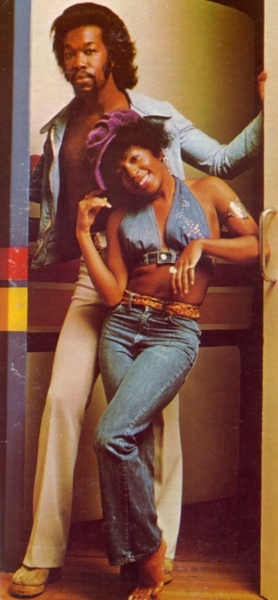 Galloway: What sparked the concept of "Dinosaurs Are Coming Back Again?"
Simpson: One day Nick and I went to make a presentation to one of the major record labels. When we arrived for the appointment we were told to wait. In the office they were playing a lot of really heavy duty rap music and the young people walking by all looked like they were 16 or 17. Suddenly it was 20 minutes past the time they said we were going to have this meeting. Nick looked at me and said, "You know, I feel like a dinosaur," and we started laughing. That's when the idea of being out of date or extinct came along. We said if we don't get this thing let's just write the song. The lyric actually follows what happened to the dinosaurs. It was like a fairy tale – the fact that dinosaurs did disappear.
That song goes over really well when I sing it live because it's talking about everybody being entitled to a second chance –an Act II. In your first act, you do everything you think you want for your family, your kids…this and that. Then sometimes you have something you didn't acknowledge that you need to pull up and go for it at some point. When you do that you need a theme song – something to give you that "oomph" that you can do something. Sometimes the idea may seem silly or something that nobody else would "Amen." You need the courage to believe that you're entitled to do something just for yourself sometimes.
Galloway: One thing I find that eludes aspiring artists today is the need for space in a song. They want to fill every bar with their voices on the verses, the chorus, and the rap break. I love the instrumental detours your songs take; especially the way the late Richard Tee arranged your new version of "Ain't No Mountain High Enough." Why do you feel artists are scared of instrumental moments today?
Simpson: It starts from them creating music without other people…fragments that they splice together. It's not music the way we used to make music with other human beings….where something can start here then grow and build. Then you have someone really sensitive come in and add an instrumental solo that can take you from A to B to C. It requires skill and a lot of children simply haven't done the work or had the chance to do the work. They've dumbed down to 4 repetitious bars with no bridge or nothin'. It's just a different technique nowadays. What's going to happen, like everything else, is this will run its course. People will start playing live again with peer musicians and then they'll feel like it's a new discovery.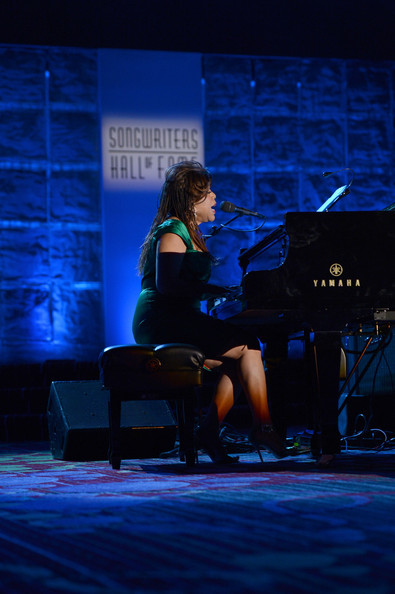 It's a different style of songwriting right now…and I'm not saying it's all bad. Some songs with that formula can still really get ya. But a lot of it is they've taken out all the beauty, the nuances and the color of music which leaves you with very little. Hopefully there's somebody sittin' in a music class learning something. My thing is if you get up on that stage and all of your equipment breaks down, you should still be able to do what you need to do to get the job done.
As far as Richard Tee, that middle section of "Ain't No Mountain High Enough" was totally his conception of the song. I'm playing it in his style. I just bookended that middle passage with the song itself and a few of my own licks. He was just a master. I always remember even before we did records together, Richard and I did a lot of commercial jingles and sessions. The producer would have children standing behind Richard to try to soak up what he was doing.
Galloway: Speaking of commercials, how do you feel about Marlena Shaw's Charles Stepney-arranged version of your song "California Soul" racking up all this ch-ching for you both via that Dodge Ram 1500 spot and the "Grand Theft Auto V" video game?
Simpson: That's a songwriter's dream. You want your song to have many lives. If it's a good song, somebody else should want to sing it. They put their stamp on it which Marlena did with Stepney. It takes on another life and that's how somebody else can hear it as something that would be great to use in a commercial. It inspires something else you didn't even dream it would inspire. That's happened to us many times through the years with our songs. It never ceases to amaze me…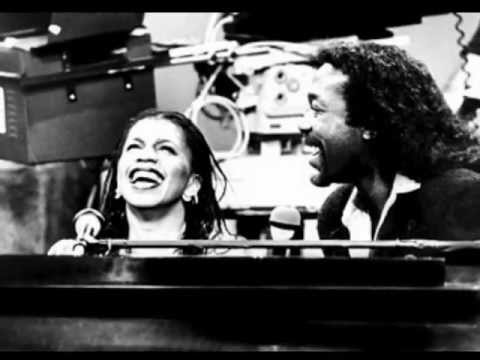 Galloway: Was there ever a time when you as an artist were resistant or reluctant to wanting your work to be used as a 30 second commercial? Or did you always see it as an alternative interpretation and revenue stream?
Simpson: It's another audience. The life of a hit single is, like, two months. You don't want it to end in two months.
I'm on the board at ASCAP. One night we were honoring Berry Gordy for initially placing the whole Jobete song publishing catalog with ASCAP which gave their music a presence in Black music that they'd never had. The thing they did so successfully at Motown – something I didn't realize until this big affair – is Berry placed his songs in ASCAP alongside the Gershwin songs and such because he wanted them to be seen as classics and standards. He took the songs we wrote and got them recorded by as many other artists as possible. If he had a hit on Diana Ross, he'd re-cut it on The Temptations and then artists outside the company. You have to admire that. It was visionary. I never thought these songs would go on to have a 40 or 50+ year's life span. He did. Even then he knew.
Galloway: Put me in a room with you, Nick, Marvin Gaye & Tammi Terrell, and tell me what the vibe was like – hangin'…beyond the music?
Simpson: Well, Marvin liked to tell jokes. And some of them really weren't funny at all. He'd be laughing and if you encouraged him then he'd come up with some more! The thing I liked about them is they were easy with each other. There wasn't any strain. Marvin was a great accommodator to all the ladies he sang with. He was enthusiastic about what their offering was and knew how to compliment whatever that was – just right – to make it even better, In those days, he was still a little shy on stage but in the studio he was very loose. He would dig down and do anything to make the sound come out of him. We got to watch that happen up-close and it was amazing. He'd have us all laughing which freed everybody up. Then he went out in the booth and just killed it. We would forget that we were producing him because he was sooo good. It was great just watching the stuff come out of him.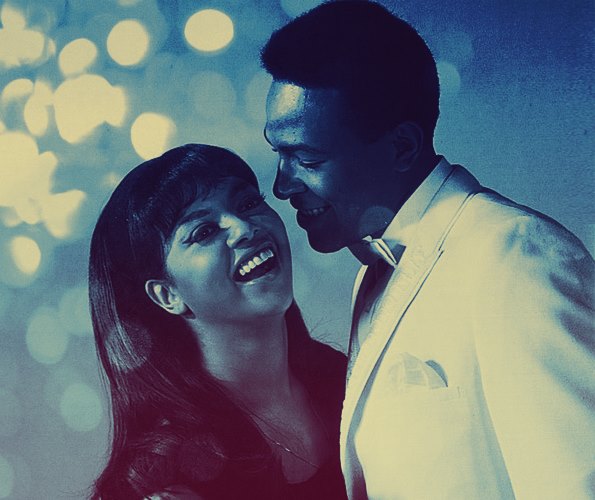 Tammi was like a sex kitten…a very sexy lady…sweet…and very confident. I think she was much more of a match than any of the other ladies for Marvin. She went toe to toe with him. They just worked well together. And it was probably because there wasn't a romance going on between them that made it easy. They were really good friends.
Galloway: What about the chemistry between the four of you?
Simpson: I remember Marvin coming to New York to do some vocals or something and we would take him out to dinner. But everybody was pretty busy. Plus our thing with Motown is we never lived there in Detroit. We lived in New York. So we'd fly in, stay about a week, get our work done then come on home. So it wasn't like we had a whole lot of time to be hangin'.
Galloway: It's very sad that we don't have more duos or groups with male and female members. Why do you think it is today?
Simpson: The truth of the matter is groups are hard. Personalities are hard. Relationships within groups are hard – how long do they last before somebody gets the big head or somebody is pulled out? I think if you have a group, you want to keep it small. Getting all those people to agree can get very difficult. And now everybody's got their own manager!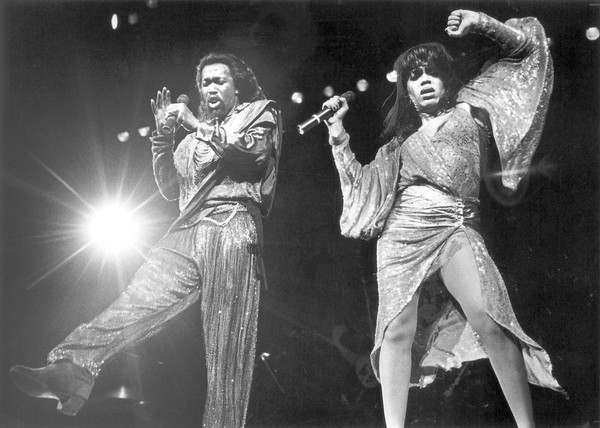 The other thing is back then we were all about the music. Today they come in and they're onto their juice drink campaign, their liquor promotion and other businesses. It's like the music is a passing job and they're onto another landscape, making their money from other areas. They're to be commended for broadening and bringing in the money but their concentration is different. They don't expect their musical careers to last so they're not putting 100 percent of the energy there.
Galloway: How are you approaching new composing now that Nick is gone?
Simpson: I've just started the writing process with other people. It's like courting almost (chuckles)…trying to write a song today with somebody else when I'm so used to writing with one person. I have something that I wrote with Terri Lyne Carrington (2x-Grammy-winning drummer/producer/singer) for her upcoming album. She wanted to redo "Somebody Told a Lie" (an Ashford & Simpson song from their third LP, Come As You Are, in 1976) and have me sing it. But she also had a song, "The Best of The Best," that she wrote in memory of George Duke and had me work up some music for that.
Then I'm writing with Felicia Collins (the guitar player from the "Late Night with David Letterman Show" band) who's working on a blues album. She gave me a 4-bar phrase and I wrote a blues song called "Code Blue." So I've just started to really write again…lyrics, too. With Nick, I would always give him ideas for songs but I never had to finish them because he was such a great lyricist. Now I just have to stretch. I've done it in the past and I know I can do it. It's an experience that makes me dig down deeper.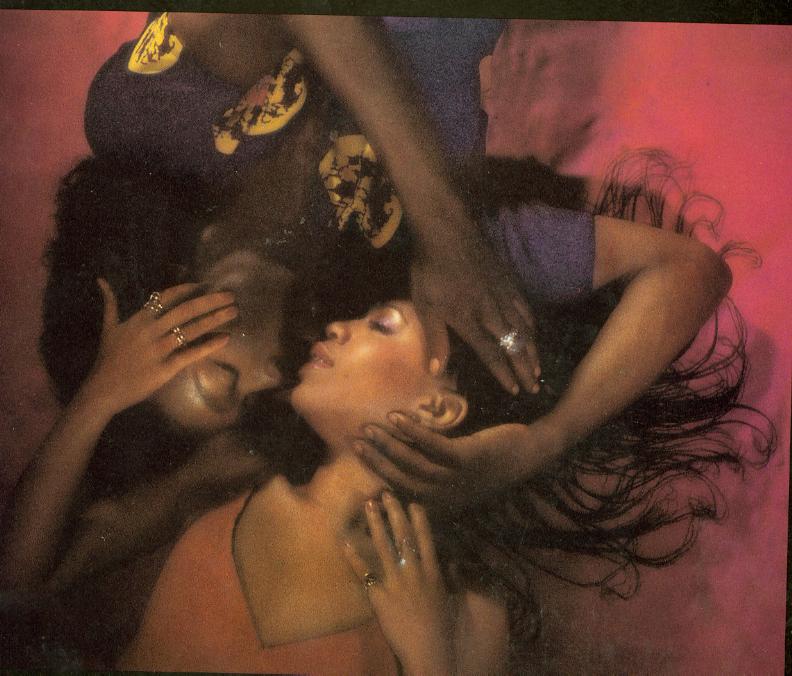 Galloway: How are you negotiating performing songs you wrote and sang for four decades as duets with Nick?
Simpson: I never want to carbon copy anything Nick and I did so I give them a slightly different treatment. They take on different meanings now because I sing most of them solo. I think the only one I still do as a duet is "You're All I Need To Get By" with whoever my male background singer is. I work with two keyboards, drums, bass and saxophone, plus two voices – my daughter Asia and a male. Occasionally I use guitar. Felicia Collins has done shows with me which was fun.
Galloway: Whatever happened to the project that you and Nick started based upon E. Lynn Harris' "Invisible Life?"
Simpson: That's a great book E. Lynn wrote… Nick and I wrote all those songs for a stage production but the producer just couldn't make it happen so the project got put on hold. If it's supposed to happen it will.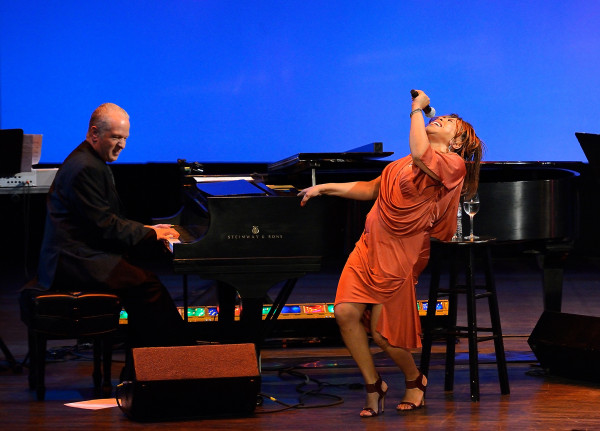 Galloway: Much respect for your Ashford & Simpson Performing Arts Scholarship and your Reach Out and Touch Award through ASCAP. What are the criteria for today's songwriters you wish to support?
Simpson: At our club Sugar Bar, week after week I see a lot of young kids come through and do original stuff. Sometimes I see clear development in some of them…their songs get better and they find ways to make them come alive to reach the audience. Those are the kinds of people I want to encourage because often they are missing the funds to hire musicians, pay for studio time, etc. So this award is just a little helping hand. We've awarded it four times. It gives the songwriter $5,000 to help them along their journey. Kimberly Nicole received an award from us and was just picked for the next season of "The Voice."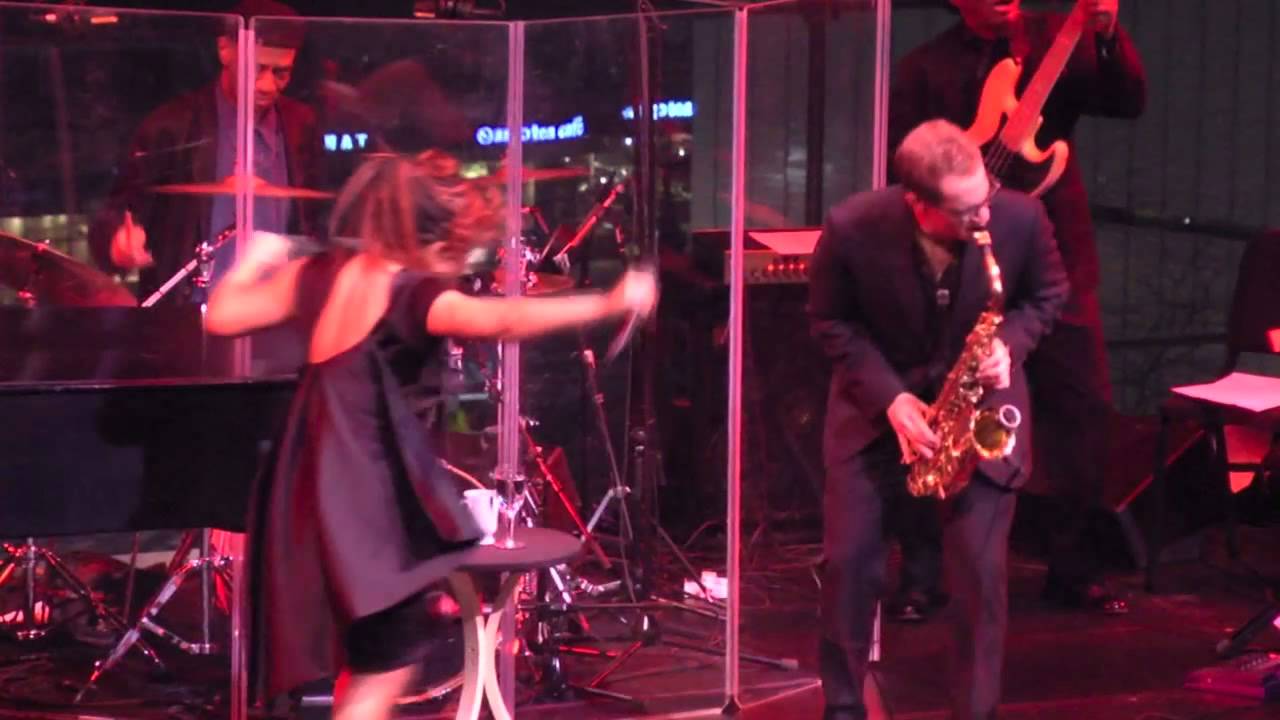 Galloway: In closing, since you are about to embark on the "Soul Train Cruise," any fond memories of its late creator and host Don Cornelius?
Simpson: I was always surprised that he was so much more personable off stage in a one-on-one sense than on the show. He couldn't crack a smile on the show but off, his guard could come down. That let me know that he really liked us.
A. Scott Galloway
Music Editor
The Urban Music Scene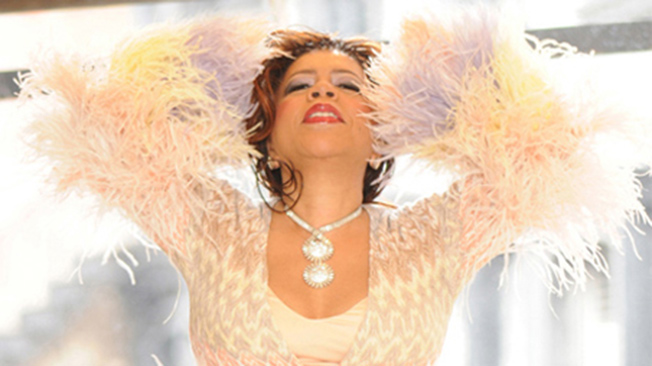 Postscript: When I started writing at Urban Network magazine in 1988, Ashford & Simpson were my very first in person interview of artists at legendary status. I drove into Capitol Records on Sunset & Vine and had an absolutely unforgettable 45 minutes talking with them. That made the above phone interview with Valerie all the more beautiful after all these years. The writer would like to thank Valerie Simpson for her candor and grace now and always, and blows her love from the fans of the windmill for an equally scintillating Second Act in her storied life and career. Respect.